Renesas Electronics Europe, is expanding its safety and efficiency support for home appliances and tools with the innovative new RL78/G1G Group of microcontrollers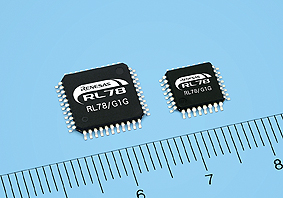 (MCUs). In complement to its current brushless DC motor control (BLDC) MCU offerings, Renesas delivers power-efficient performance with shorter development time and up to 40 percent lower system costs, in a small but powerful single-chip solution for appliances like advanced electric fans, electric tools, and food processors, and many other applications that require fine motor control.
Development based on a common platform supporting all product levels, from multifunction high-end to entry-level models, has become the mainstream for small electric appliances incorporating BLDC motors. By using Renesas' existing RL78/G14 Group in their high-end products, customers can utilize the same software resources in products at all price points, from high-end to entry-level models.
Renesas Electronics Europe
www.renesas.eu