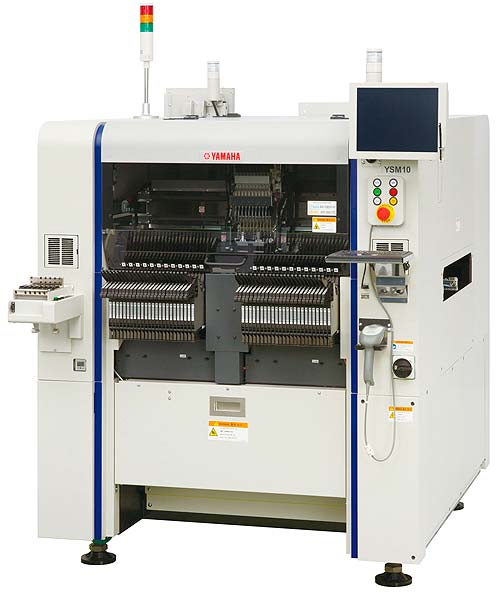 The vast majority of entrepreneurs are aware of the benefits that come from the automation of production processes. Often, however, apart from the automotive industry, where robotisation has been a necessity for years, the implementation of robotic systems encounters many adversities. This resistance is not infrequently caused by the fear of a kind of destabilization of the current structure and organization of work, or doubts about a sufficiently fast amortization of investments in robots. 
The RENEX Group, for more than 30 years on the market, has constantly accompanied companies in the process of technological change. In the past, it was a painful transformation from the communist production molochs into companies able to compete in the free, European market.
Later, through the evolution of the size and structure of electronic components and through the revolution associated with the transition to lead-free soldering (holding on to the electronics market closest to us), we have come to the current challenges: the potential of work, Industry 4.0 – the Internet of Things and Machine Intelligence."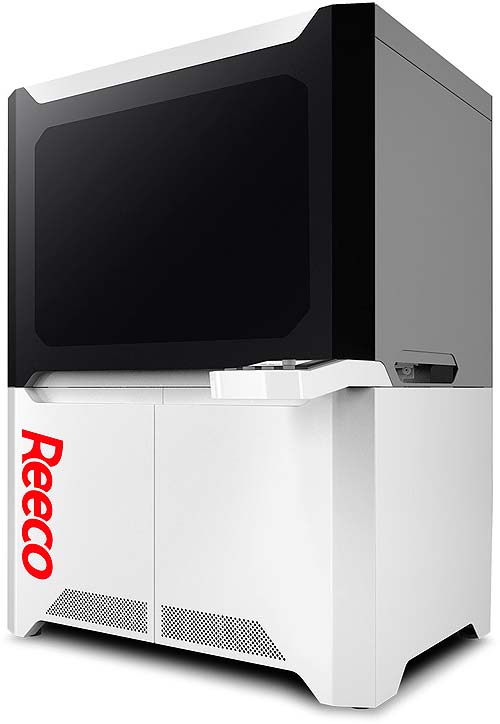 Until now, mainly for reasons requiring large financial outlays and complex know-how, production automation has been the domain of large international corporations. RENEX Group, as a company that for years has had the privilege of working with customers with very different profiles and production volumes as an idée fixe, has set itself the task of spreading robotisation in the broadest sense of the word also among entities with smaller production volumes. In carrying out this mission in this study we will look at selected devices used in the electronics manufacturing industry, which are currently implemented and successfully operate in dozens of Polish companies.
PICK&PLACE 
A key element of every electronic production line is the pick&place machine. The fastest and probably not by chance very popular device of this type recently is YAMAHA YSM10. The machine, working with boards of 510×460 mm (up to 610 mm as an option), is capable of placing 30 ( in accordance with IPC9850) thousands of components per hour while maintaining the positioning precision of each component at the level of ±0.025 mm. This perfectly illustrates the current achievements and technological possibilities of robotization of this process.
REFLOW OVEN 
The crown of each SMT assembly line is a reflow oven. This type of equipment is designed to create soldering joints. This is done by heating and cooling the solder in a precisely selected temperature curve, which balances between the transition point of the solder to a liquid state and the thermal sensitivity of the components.
One of the peak achievements in this field is the flagship product of the largest reflow oven manufacturer in the world – HELLER Industries – model 1707 MK-5. It is equipped with 7 heating zones with top and bottom heaters with temperature stabilization of ±1°C and one cooling zone allowing for temperature loss of >3°C/s. The precision of this row meets even the most stringent requirements of lead-free profiles. The process can take place in a nitrogen environment and the unit is equipped with a Uniform Gas Management System which eliminates nitrogen flow losses and reduces nitrogen consumption by up to 40%.
ERP 
Industrial electronics production requires the storage and handling of a wide range of electronic components counted in thousands and tens of thousands. Errors in this process lead to downtime and, in the case of many components, such as MSDs, to material losses. IEMME LZERO 3 allows you to track the quantity, location and flow of components and subassemblies in the production facility, including outside the cabinet – e.g. in a warehouse/ rack/shelf diagram. This allows you to manage not only electronic components, but also large components – e.g. enclosures.
The software also allows for a complete data archive of the components used in a specific application (device), which makes it easy, for example, to determine which manufacturer the defective component came from."
THT 
Although the threaded components have largely been replaced by SMDs, this technology is still, and seems to remain for a long time to come, an indispensable part of electronics production. In order to automate this process and adapt it to the requirements of a modern production line RENEX Group's team of engineers has developed the REECO Soldering Robot. The device is the answer to market demand, to which until now, there has been no alternative but a selective wave soldering. This robot, in addition to being many times cheaper than traditional selective devices, has been equipped with edge transport in SMEMA standard, allowing it to be combined with traditional SMT line, as a complement to the surface mounting zone. The robot can also work offline and/or in combination with other solutions from the REECO family of robots (e.g. dispensing stations, screw assembly, labelling) being a separate production line.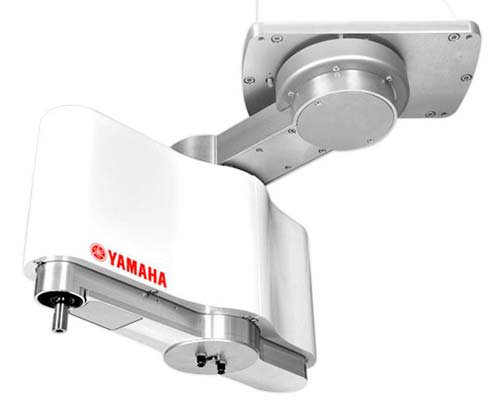 INDUSTRIAL ROBOTS 
The production of electronic devices does not end with the production of electronic packages carried out by a line consisting of automatic production machines. The final product also requires the assembly of other elements such as moving parts or housings as well as appropriate packaging, labelling and sealing. These are processes that, varying for many products, require modular and customized solutions that can be configured and programmed to meet a specific task. Due to the high level of precision required in this industry, SCARA and LCM robots are ideal.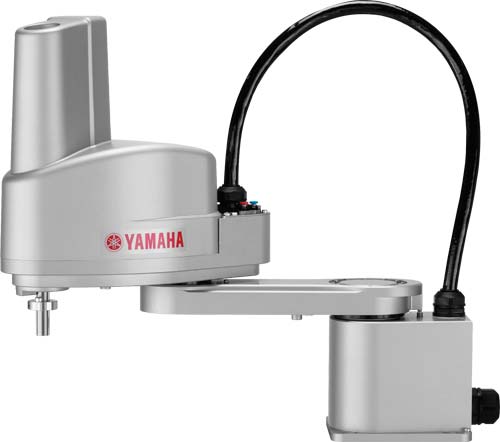 SCARA 
Robots of this type are used in a wide range of industries. Not only in the electronics industry, but everywhere where fast and very precise movements in four axes are required. Conventionally used in pick&place tasks, nowadays, thanks to the expanding range of tools that can be mounted on the head, there are more and more new applications such as drilling, dispensing, screw assembly or soldering. YAMAHA Robots offers the widest range of SCARA robots with up to 43 models with arm lengths from 120 mm to 1200 mm. Depending on the model and arm length, they can carry up to 50 kg.
The tool setting is carried out using YAMAHA's quick-mounting adapters that allow you to mount and quickly change tools of the user's choice. YAMAHA offers also special types of YAMAHA SCARA robots, such as SCARA Orbit, which thanks to its unique design gain access to any point in the field of their work. They are extremely efficient in terms of the required production space, taking up little more space than the working field they operate in. Available in options with arm lengths from 300 mm to 1000 mm and maximum loads from 3 kg to 20 kg. Other specific types of YAMAHA SCARA robots include wall-mounted or inverted models and versions for cleanroom, high humidity or high air pollution (dust/dust).
LCM 
LCM robots are modular linear conveyors that are combined in assemblies to form advanced conveyor lines. The assembly creates a type of rail, on which a number of sliders move. The sliders serve at the same time as the working surfaces with a load capacity of up to 15 kg, moving between successive stages of production, thus saving production space. The robots are based on linear motors, which allows for a significant reduction of friction and vibration, and therefore reach very high speeds (up to 3000 mm/sec), acceleration (2G), and a very high precision setting (0.015 mm). The sliders can move in both directions completely independently of each other. This allows the field of work to return to the previous stage of production. Thus, activities that are repeated several times in different stages can be carried out by one station (device). The entire system is based on matching modules and its components are fully interchangeable. Sliders can be easily moved from one production line (rail) to another, exchanged and added.
CONCLUSIONS 
The right choice of equipment is the key to the success of any production activity. RENEX Group's mission is to provide comprehensive equipment for the electronics industry and support its development in Central and Eastern Europe. This has resulted in a relatively short period of time for the RENEX Group to boast a large number of implemented projects that successfully fit into our philosophy of adapting automation solutions, also among smaller companies. This success is largely due to the work of the entire team of the company, which faces the problems and expectations of entrepreneurs on a daily basis and an adapted, constantly modified offer, of which the above mentioned devices are only a part. The equipment and solutions are available in the RENEX Technology Centre.
Contact:
Andrei Bratanov – National Sales Manager
Strada Văliug, nr. 32, Sector 1
13986 București, ROMÂNIA
T: +40 799 774 330
E: Andrei.Bratanov@renex.ro