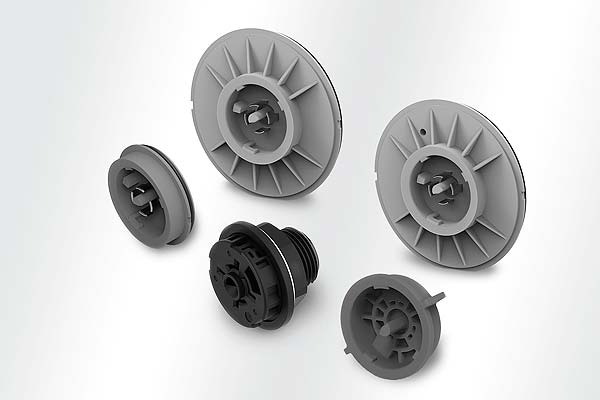 TE Connectivity (TE), a world leader in connectivity and sensors, is building on its LUMAWISE Endurance S Zhaga Book 18 streetlight connectors to create an entire certified ecosystem of products designed for sensor and other control system applications.
The original connectors enable Zhaga-D4i certification for luminaires, makes connectivity future-proof and will be able to host the latest generation of nodes that fulfill the Zhaga-D4i requirements.
The new additions enable additional innovative applications. Endurance S components offer all the original Endurance S benefits, together with expanded electrical ratings up to 250VAC/5A as well as alternate key combinations for protected mating.
"We expect the Endurance S connector system to find use in numerous applications, including street and area lighting; commercial/municipal outdoor lighting; outdoor luminaires for parking lots, wall packs, walkways; city management systems; and in motion sensor modules," says Product Manager Jeroen Iedema.
Products in the Endurance S ecosystem include a receptacle connector as well as several base and dome combinations to house sense and control modules, protecting them in harsh environments. The IP66-rated receptacle assembly, base and dome combinations with a silicone elastomer gasket provide a sealed electrical interface and robust packaging solution.
The visually attractive compact design, which is UV-resistant and ideal for outdoor use, can be mounted facing upward, downward or sideways. Individual components are easy to assemble, with secure low-torque push-and-twist locking, and keying features on base and receptacle. A unique keying feature for non-Zhaga-specified applications is now available.
The receptacle assembly passes DC power to the mated module and provides a DALI 2.0 or derivative two-wire bus connection for communication and data transfer. The receptacle accepts 16-20 AWG solid & 18-20 AWG stranded tin-dipped wire.
Connector bases in PBT are available with diameters of 40 and 80 mm, with matching domes in clear or smoke gray polycarbonate. Larger bases have an optional vent to provide pressure optimization inside the sealed control module and to reduce condensation through vapor diffusion. An optional skirt closes the gap between control module and lighting fixture, enhancing aesthetics and further protecting the unit against water, dust and insects.
https://www.te.com/usa-en/products/connectors/lighting-connectors/solid-state-lighting/zhaga-book-18-street-lighting-connectors.html?source=header-match&tab=pgp-story