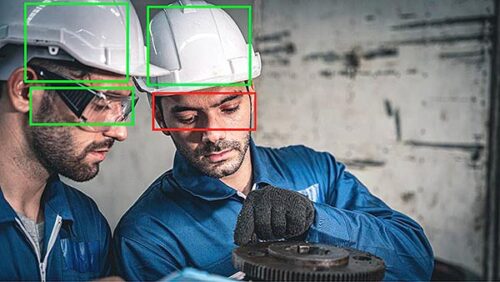 OKdo, the innovative Single Board Computer and Internet of Things arm of RS Group plc, announced a global partnership with OStream, the leading innovator for Edge AI media processing infrastructure.
The technology partnership will allow integrators to enrich video and audio streams with the context to take real-time action at the edge while delivering image search engine features in their applications. The modular, clustered approach allows for right-sized scaling from pilot (3 TOPs) to production (800 TOPs) all in one hardware unit. PipeRunner modules are based on NVIDIA ORIN and RockChip NPUs, computer vision specific CPUs and video encoders/decoders. The solution is deployed on the Edge and pulls media streams from already deployed cameras in the environment.
OKdo has licensed OStream's PipeRunner technology that automatically delegates Edge AI operations to the most optimised hardware component available across the cluster. AI operations run on NPUs, video on VPUs and computer vision tasks on CPUs. Historically, integrators are forced to choose between vertically scaled servers that offer static amounts of AI and CPU but no dedicated video processing. PipeRunner's horizontal design lets customers stack up NPU, CPU and VPU modules to previously unachievable scale.
The partnership will establish a secondary track to OKdo's SBC roadmap. OKdo's primary track of SBCs focuses on CPU bound applications with their Rock boards and modules. OKdo PipeRunner will offer a separate track of boards that feature the trifecta of hardware acceleration from NPU, VPU and CPU coupled with the software to make it run smoothly at any level of expertise. The cluster software will come as standard on OKdo boards in this track offering a powerful layer that allows developers to deliver value faster. PipeRunner CEO, Kerry Shih, says "PipeRunner allows integrators to build horizontal, media processing solutions that scale up to 800 TOPs per device by clustering SBCs and surrounding it with video hardware acceleration and high-speed backplane."
OKdo CTO, Richard Curtin, adds "While the demand for AI applications at the Edge is at an all-time high, the SBC boards and software stacks offered today create too much work for integrators. We want to enable highly scalable AI applications without developers losing sleep over whether it will perform." OKdo touts that the horizontal model of building AI supercomputers out of SBCs is far more cost effective than the more limited and expensive vertical model.
OKdo promotes PipeRunner as being useful for makers and industrial integrators alike. It has been deployed with customers including a Fortune 100 company, several international integrators and bundled by a leading camera company. PipeRunner is designed to stream video and audio from cameras, execute AI models against the media and enrich the resulting metadata into the Object MP4 format. The extended format allows customers to take real-time action at the Edge and build a data lake of searchable media.