Electrical measurement technology specialist LEM will use PCIM 2023 to give the global e-mobility market advance notice of its new DC energy meter for DC wallbox chargers of electric vehicles (EVs). Offering compliance to all the latest metrology regulations, the DCBM 100 energy meter will be introduced to the EU market in Q3 this year.
With the continuous growth at a rapid rate of the e-mobility sector, the new DC energy meter is expected to be of particular interest to manufacturers of EV chargers to enable kWh-based billing when charging in public or semi-public areas. To allow for kWh-based billing of charging sessions, energy metering solutions must be integrated into destination DC chargers, following regulations such as the 2014/32/EU Measuring Instruments Directive (MID), German Eichrecht calibration law or French national regulation. kWh-based payment is increasingly required and enforced because it promotes accessibility, fairness and transparency of prices for all users during the charging process of electric vehicles.
EVs have the option of being charged using either AC or DC power. DC charging through a wallbox offers several advantages over AC charging because it overcomes the power limitation of the on-board charger used in AC charging. This results in shorter charging times and enables easier access to services like vehicle-to-grid (V2G).
With destination charging applications, where the charging time is typically between one to two hours, an average charging power in DC in the range of 30kW is usually adequate to recharge most EVs. To meet this demand, DC wallboxes are a crucial component of the charging infrastructure and provide reasonable charging times at an acceptable cost for charging point operators (CPOs).
With its powerful bi-directional energy metering enabling V2G, the DCBM 100 DC energy meter is designed to ensure full transparency and enable end-users to have confidence in the fairness of their kWh-based charging experience. The future-ready DCBM 100 has been developed specifically for 11kW to 30kW DC wallbox applications, delivering Class B accuracy and 1000V DC and 80A rating in temperatures from -40°C to +80°C. Charging cables can be directly connected to the new meter.
Also, the DCBM 100 provides in real time additional data (voltage, current, power, temperature) that will be essential to developing the kinds of predictive maintenance tools needed to minimise EV charger downtime. As part of LEM's larger family of direct current billing meters, the DCBM 100 also ensures easy software integration and secure data handling using the latest Open Charge Metering Format (OCMF).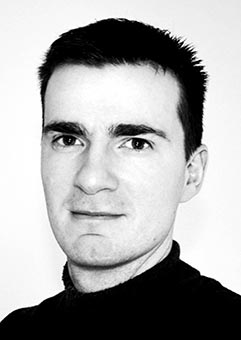 Says Florent Balboni, LEM Global Product Manager for energy metering solutions: "Rapid deployment of new products and technologies is crucial to meet the diverse demands of EV charging applications. Ensuring fairness and transparency for all users, kWh-based billing is essential for technology acceptance. DC meters must therefore be tailored to EV charging applications such as DC wallboxes which will play a significant role in charging infrastructure and the development of advanced V2G services."