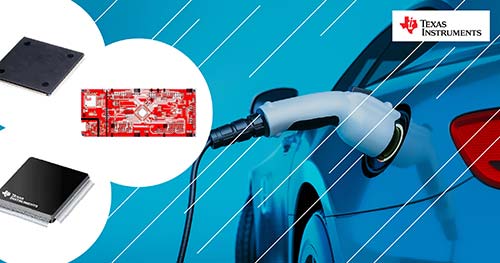 Mouser Electronics, Inc., the authorised global distributor with the newest semiconductors and electronic components, has teamed up with Texas Instruments to provide the engineering community with a new webinar entitled "How to Simplify EV Charger Designs using C2000™ Microcontrollers." The free live webinar will take place at 3 pm CET on 27 June 2023.
As technology for electric vehicles (EVs) develops, there is now a growing demand for EVs to support both onboard charging (OBC) and DC fast charging. These additional requirements make it essential to develop simpler modular charging solutions that are easily scalable.
The webinar will highlight the importance of choosing a suitable MCU product family designed for efficiency in EV applications, such as TMS320F2838x/TMS320F2838x-Q1 C2000 32-Bit MCUs and TMS320F2837xD Delfino Dual-Core MCUs, as well as accompanying development kits such as the LAUNCHXL-F280039C LaunchPad™ or the LAUNCHXL-F2800137 LaunchPad™ for initial evaluation and prototyping.
By attending this webinar, participants will learn about:
Features of an MCU to create scalable modular charging solutions
The flexibility of key peripherals
Reference designs for charging solutions
The webinar will be presented by Navaneeth Kumar at Texas Instruments. Navaneeth has 21 years of system expertise in products such as industrial and automotive motor control, solar inverter and UPS renewables, grid infrastructure and digital power. He joined Texas Instruments in 2013 and has been the Industrial Applications Manager for the C2000 MCU product line since 2021.
To register for this free webinar, visit https://emea.info.mouser.com/webinar-ti-evmcu-emea-lp.
To learn more about Texas Instruments, visit https://eu.mouser.com/manufacturer/texas-instruments/