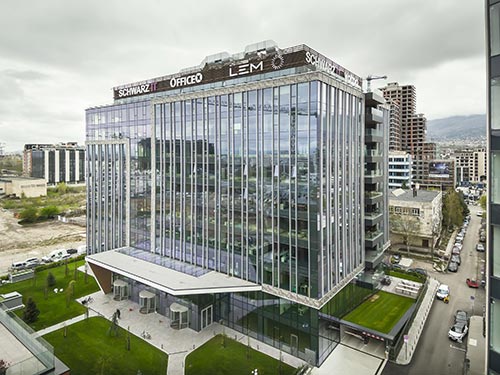 Electrical measurement technology specialist LEM is celebrating the 10th anniversary of its Bulgaria operations with the opening of a new green certified office in the city center of Sofia. The 1000 sq. m site has capacity for up to 65 people, with the majority to be employed in R&D, particularly in software development.
In the last decade, LEM Bulgaria has built up a team of 440 employees, most of whom will remain at LEM's existing production plant. In this facility now more space will be created in order to enlarge the operations. In addition to the existing lines for automation and energy distribution products, new equipment will be added for the manufacturing of automotive products.
Sustainability was essential for choosing the new office location, called 'Business Garden Office X'. The facility has already won a 'Building of the year' award for its green credentials, as well as its design and functionality, its contribution to society and the urban environment, and its architecture and construction quality.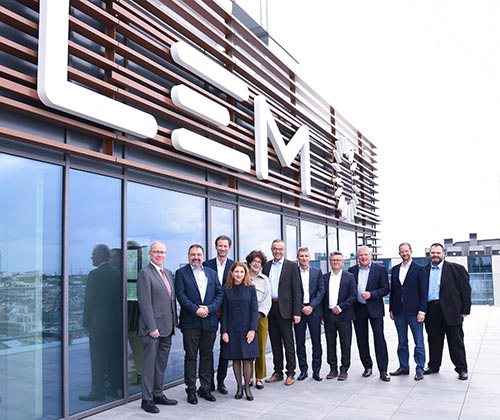 LEM Bulgaria is representing a vital part of LEM's success over the past 10 years and has increased the worldwide production capacity significantly over that period, reaching production output of one million pieces per month. A substantial percentage of global LEM sales can be attributed to 30 different product families manufactured in Bulgaria, enabling mainly European customers to accelerate their transition to a sustainable future. Sofia is LEM's 2nd biggest product site after China, other production sites are in Switzerland and an additional plant in Malaysia is under construction.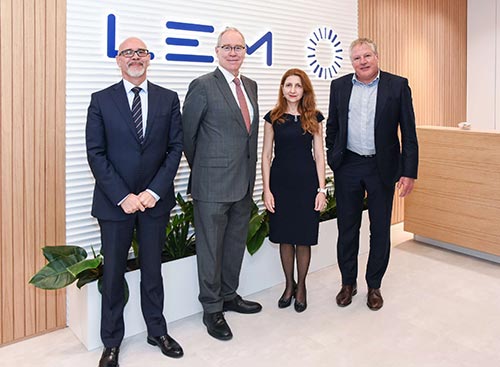 Bastien Musy, LEM's Senior Vice President Europe/Americas, says: "LEM had set up operations in Bulgaria in 2013 to provide production and support services close to our growing European customer base. However, we have done much more than that – we have significantly strengthened our R&D capabilities in Sofia in order to develop many highly advanced products designed to meet demanding market requirements. We are also investing heavily into applying our expertise in electrical measurement technology to the rapidly expanding automotive sector."
Verka Alexieva, General Manager of LEM Bulgaria, adds: "LEM has also been a valuable incubator of young talent and a strong supporter of Bulgaria's dual education approach, investing in training and development for students from technical high-schools and universities. Many of these students have begun successful careers as part of the team in Sofia and we are delighted that they will now be able to achieve even more in these brand-new sustainable facilities."