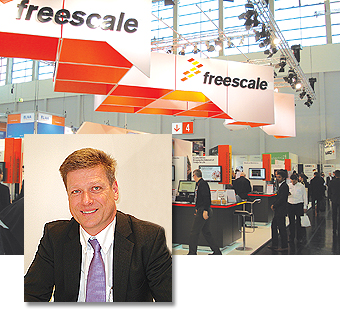 Embedded World 2013 in Nurnberg presented the opportunity for an exclusive interview with Stefan Dosch of Freescale Semiconductor. He is the EMEA sales director for distribution, industrial and multimarket. Stefan has provided valuable insights into the strategy and development direction of a major player in the semiconductor industry. Here comes that interview.
Please summarize for us the Freescale strategic thrust since its privatization. What is the strategic thrust in terms of products and markets? What role does R&D plays in the overall Freescale strategy.
When Gregg Lowe joined Freescale in June 2012 he looked in detail at the strategic set-up of our different businesses and their future potential. As a result of this analysis, Freescale reorganized the business units to drive the high growth segments in a very consequent fashion. This included fewer hierarchies to ensure more personal accountability. Target is a faster reaction to customer and market needs. Now Freescale has 5 business units: Industrial and Multimarket Microcontrollers, Automotive Microcontrollers, Digital Networking, Analog & Sensors as well as RF. The R&D expenditure will focus on the identified growth areas. Particularly in the industrial microcontroller and digital networking segments we still see a lot of growth potential. In order to support this growth, Freescale is heavily investing in a wide and very scalable ARM portfolio. In the industrial and multimarket segment Freescale now offers solutions from a 0,49US$ Kinetis L with M0+ core which is optimized for very low power consumption to high end performance IMX6 solutions with 1, 2 or 4 ARM A9 cores.
Key for Freescale is to ensure a maximum of scalability and compatibility: both within a family as well as across them.
How important is Eastern Europe for Freescale? We all know emerging markets grow faster than mature ones; however, they are less stable and less predictable. Therefore, what are your perceived advantages and disadvantages of Eastern European markets?
Today a large percentage of the revenue in Eastern Europe is the result of external manufacturing. This part of the business cannot be influenced by Freescale, it is the decision of our customers where to produce, Freescale and our distribution partners will support with excellent logistic services.
What Freescale is very interested in, is to grow the revenue with local customers and projects which are developed in the region. Based on the increasing success of local Eastern European companies in their home markets as well as in export, I see a huge growth potential here.
The disadvantage is that the customers are spread over a large region and local projects often start with lower volumes. This generates a challenge to provide excellent technical support. Therefore Freescale cooperates with strong distribution partners in the individual countries. Additionally we support forums, communities, local language publications and continuously invest into our world class TICS (Technical Information & Commercial Support). The TICS allows customers to ask questions per phone, live chat or service request. Customer feedback on the response times and the quality of answers is 95% satisfaction!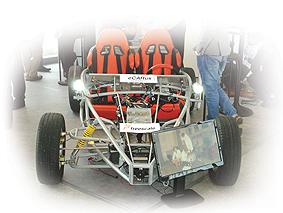 Which Eastern European markets are most important for Freescale, both in terms of segments and countries?
Freescale is present in all Eastern European Countries and has attractive customers in each of them. From the pure size and potential of the economy Poland and Russia are very im­portant. We also see all segments represented: from industrial to networking, consumer and automotive. Freescale serves them all.
But we continuously want to improve our presence and local perception.
For example I decided to do a special investment in Romania. Since last year we run with our distribution partners workshops and technical trainings in several cities. It enables us to get in touch with many more customers than in the past. This strategy starts to pay off: we see much more interest and demand for Freescale solutions.
How much does the Freescale strategy overlap with the Eastern European market needs?
There is a large amount of overlap both in terms of product portfolio as well as support infrastructure. Freescale's decision to offer the broadest ARM portfolio in the industry has attracted many new customers. The applies without limitation aslo to all Eastern European countries. Based on our Kinetis and I.MX products we now talk to customers which did not consider Freescale in the past.
In order to support these customers well we have invested heavily to offer excellent develop­­ment tools, documentation, reference designs, demonstrators as well as a strong and competent partner network. Freescale makes it easy for customers to quickly develop their project in good quality. Also in this regard there is no difference between the expectations from our customers in Eastern or Central Europe.
What is your business roadmap for Eastern Europe? What is your strategy to increase sales in Eastern Europe? What role do market share and sales margin play in your strategy?
I triggered a number of initiatives to drive our growth in the region in the past and continue to do so. In Romania we started a multi city tour of technical workshop for IMX and Kinetis. This was a great success last year which will be continued this year. We have assigned local Freescale sales to support business development and fund local language technical communities.
Also in other countries we increase our engagement with additional technical resources, "Design with Freescale" events, community support, workshop series etc. Our target is to grow our market share in a profitable fashion. The success of the last years proves that these initiatives address the needs of our customers successfully.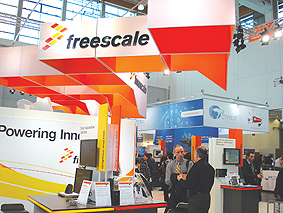 Automotive has been and still is a strategic focus. What role, if any, do Eastern European markets play in your overall plans? Same question about networking. Same question about embedded applications.
Automotive in the past has been the key to Freescale's success in Eastern Europe.
It is the segment Freescale traditionally is very strong in and where Freescale enjoys an excellent reputation. Therefore it is not surprising that automotive dominated Freescale's locally generated revenue. The same applies for Networking where Freescale is a market leader in many segments. In both segments Freescale will continue to invest to keep these strong positions. Thanks to the initiatives for the industrial space I described before, the industrial segment will soon enjoy the same reputation and importance.
What keeps you awake at night?
Honestly: from a business perspective nothing. With the current focus on a very scalable and broad ARM portfolio in combination with a world class support and eco system, I sleep very comfortable.
The only one waking me up at night is my over motivated, little dog. It starts barking like crazy when it hears noises outside.
I am working on it…
Please give us your personal perspective on Eastern Europe. Conventional wisdom says the emerging markets are the most attractive for suppliers, particularly because of their growth rates. Can you indicate how long do you expect these markets to retain their "emerging" status?
I see the economies and local design activities developing at very different paces in the different countries. "One" Eastern Europe does not exist in my mind. This will generate great growth opportunities for the next years to come.
Anything else you wanted to tell us and we did not ask?
My target is to establish Freescale across Eastern Europe is the preferred supplier for microcontroller and MPU applications.
Our very scalable product portfolio from very low to very high end offers customers a unique "One Stop Shop" opportunity. You will not find this with any other supplier.