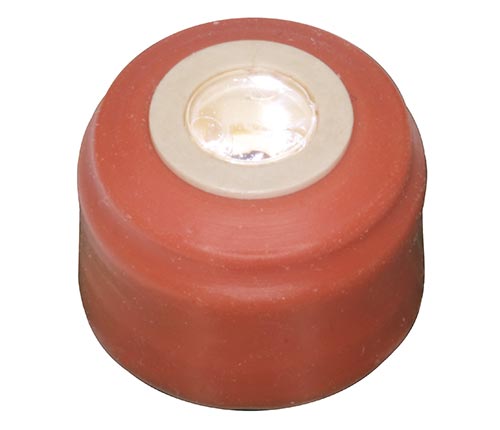 C&K expands its K12S series with the K12S High Brightness SMT Key Switch Cold White. The cold-white illuminated key switch is flexibly adaptable for different application areas like joysticks, off-road transportation, or automotive, highly robust for use in harsh environments, and particularly suitable for switching circuits with low current signal. The SMT switch is available at www.rutronik24.com.
The tamper-proof design features a high level of user comfort, even with off-center actuation. As a result, the switch is safe to operate even when wearing gloves and impresses with its excellent tactile feel. Thanks to the design, electrical and mechanical functions remain separate so that an overload of up to 10 kg is manageable. The gold plating of the contacts makes them self-cleaning and thus extends the life of the switch to up to 1,000,000 operations. The unique SMT switch for Human-Machine-Interfaces is RoHs-compliant and available in different versions.
The new K12S Key Switch Cold White is compatible with a lead-free SMT soldering process and can be sealed to IP40 or IP67. That makes it ideal for use in almost any industrial, automotive, or medical environment. It is also suitable for applications on motorbikes or other applications that have dedicated electrical circuitry for circuits requiring CAN-BUS.
Advantages at a glance:
• Easy handling with high user comfort
• High brightness
• Excellent tactile feel
• Robust design
• Abuse-proof and self-cleaning contacts
• High protection against dust and water
• Easy integration
For more information about the K12S High Brightness SMT Key Switch from C&K and a direct ordering option, please visit our e-commerce platform at www.rutronik24.com