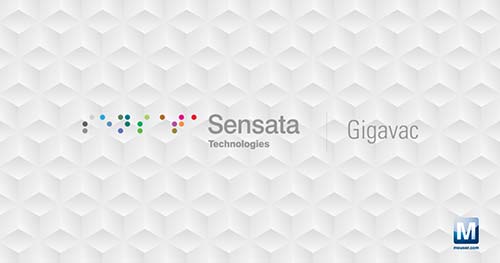 Mouser Electronics, Inc., the industry's leading New Product Introduction (NPI) distributor with the widest selection of semiconductors and electronic components™, announces an expanded distribution agreement in the Americas with Sensata Technologies to offer contactors from its Gigavac product brand. Sensata | Gigavac is a leading provider of high-voltage components for  DC fast charging, energy storage systems (ESS) and material handling vehicles, including high-performance sealed contactors and relays. Sensata | Gigavac's sealed contactors are an ideal choice for clean energy applications including solar technology, inverter systems, battery packs, high-voltage DC systems, and DC arc fault interrupter systems.
The HX21 series contactors feature low 12 VDC, 24 VDC, or 48 VDC continuous power coils with no EMI emissions or cross-talk on the system control power. These contactors are an exceptional choice for battery-powered systems or other applications where low coil power consumption is required. The HX21 Series Contractors offer a 1000 VDC-rated insulation voltage, 350 A conventional thermal current, and a typical operating time of 13 ms. The GX11 series contactors feature an extended voltage range of durable design, supporting electrical applications in a wide range of harsh environments. The GX11 series contactors are EPIC® seal-rated to +175°C, reducing the risk of fire or meltdown in overcurrent situations. The contactors offer a voltage range of 12 VDC to 800 VDC, while built-in coil suppression for all DC coils saves engineers from having to add external coil suppression.
The GX14 series contactors feature a rugged, durable design to ensure extended service life. The GX14 contactors offer a 12 VDC to 48 VDC coil voltage range, 16 V to 64 V reverse polarity, and a pick-up current of up to 3.9 A. The contactors' chassis-level power terminals eliminate the need for specially routed power cables, special bus bars, or special lugs, while the components' stainless-steel nuts and mounting inserts enable years of corrosion-free service.
The GV24 800 V contactors are hermetically sealed and designed to meet UL1604 standards for Class I and II, Div 2, and Class III for use in hazardous locations. The GV24 contactors also comply with the IP67 protection rating for temporary water immersion and the ISO8846 standard for protection against ignition around flammable gasses. The GV24 800 V contactors can be mounted in any position for easy installation.
To learn more about high-voltage solutions from Sensata | Gigavac, visit https://www.mouser.com/manufacturer/gigavac/.