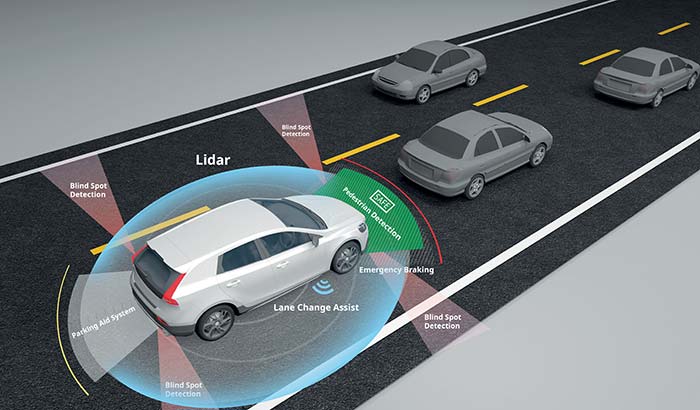 The Chomerics Division of Parker Hannifin, the global leader in motion and control technologies, reports that its CHO-MUTE™ 9005 and 9025 elastomer-based microwave absorber materials successfully protect advanced driver assistance systems (ADAS) from electromagnetic interference (EMI), a vital requirement for these life-saving and increasingly essential systems.
ADAS must work effectively 100% of the time, as any failure in blind spot detection or adaptive cruise control could have tragic results. Meeting the high performance and diverse design demands, CHO-MUTE™ 9005 and 9025 rise to the occasion by absorbing EMI radiation and ensuring data integrity.
Process-essential ADAS components, such as lane detection warning systems and back-up cameras, have become a critical element of the present-day driving experience. However, while this technology fulfils a pivotal function in avoiding accidents or lessening the severity of those that are impossible to avert, it also introduces several engineering challenges.
Advanced sensor and radar assemblies deployed in the latest automobiles experience severe and relentless EMI from surrounding electronics, as well as EMI radiation from the device itself. These effects can lead to data inaccuracies and compromise safety and reliability.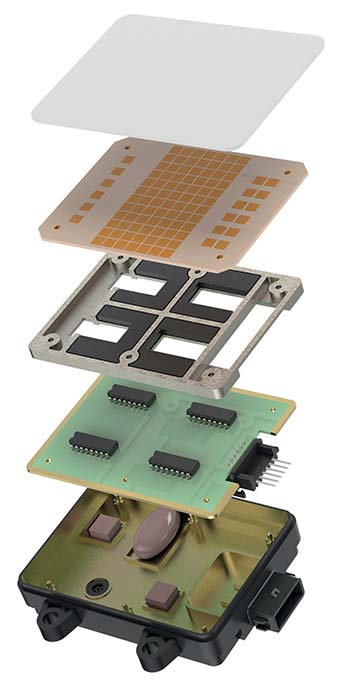 EMI shielding materials are a crucial component of ensuring these systems function properly every time, without fail. The adopted materials must offer high performance characteristics and design flexibility, as requirements during development are frequently ambiguous and expansive; engineers should always anticipate a manufacturing modification. While there are various options for EMI protection, absorbers are ideal for the higher frequencies found typically in automotive devices.
CHO-MUTE™ 9005 and 9025 elastomer-based microwave absorber materials present a user-friendly approach to the reduction of unwanted electromagnetic radiation from electronic equipment, while minimising cavity-to-cavity cross coupling and microwave cavity resonances. Comprised of a silicone elastomer matrix with ferrous filler material, CHO-MUTE™ 9005 and 9025 provide RF absorption performance over a broadband frequency range from 500 MHz to 18 GHz. The absorbers are ideal for use on top of EMI-radiating components or in cavities that house components causing EMI disturbances.
CHO-MUTE™ 9005 and 9025 provide automotive supply chain manufacturers with many customisation options, helping them to meet any engineering specification. The materials are available in sheet stock of various thicknesses with or without pressure-sensitive adhesive. Customers can easily die-cut CHO-MUTE™ 9005 and 9025 for the empirical testing of absorption solutions or assembly into cavities. Both materials have been tested and certified to the UL 94 V-0 flammability standard.
Learn more about CHO-MUTE™ 9005 and 9025 at: https://www.parker.com/chomerics.
To see the full case study online please click here: https://discover.parker.com/chomerics-case-study-adas