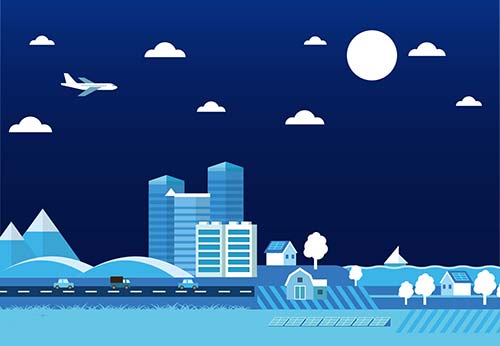 From November 28 – 30, Panasonic Industry's solutions and components for energy transition applications will be showcased at Enlit Europe in Paris, France in hall 7.2 at booth F10.
Throughout the wide product portfolio, Panasonic Industry provides reliable and state-of-the-art components, that enable customers to design and produce sustainable, reliable, and connected products and solutions.
Meet the technical experts from Panasonic Industry to find solutions for all areas of:
Smart metering and smart grids
Energy and utilities distribution
Decentralized energy generation and storage
The focus products on Panasonic Industry's stand at Enlit Europe 2023 are:
Components for smart natural gas and hydrogen meters with safety features such as ultrasonic measurement units, emergency shut-off valves, NB-IoT and 169 MHz communication modules.
Industrial grade Lithium primary cells that are ideal for long term applications over a wide temperature range.
Dual display digital pressure sensors for pressure measurement of gases and fluids.
Liquid and leak detection sensors for the detection of water, liquid chemicals and volatile materials.
Inductive proximity switches for any environment.
Industrial grade edge gateway and interface modules for grid automation.
LoRa-enabled autonomous gateway for remote sensing applications.
BLE SoC modules with Wirepas mesh, allowing a groundbreakingly flexible setup of meshed networks for IoT-enabled applications.
To learn more about Panasonic Industry's components and solutions on display at Enlit Europe 2023 please visit:
https://industry.panasonic.eu/company/fairs-events/enlit-europe-2023