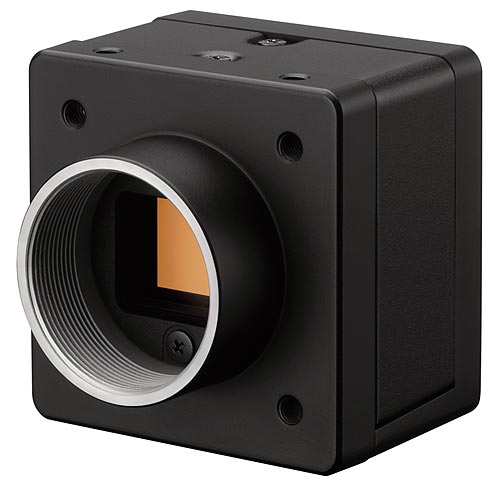 At the Stuttgart-based trade fair, held in November, it will unveil a new polarised-light module based on its 5 MP GS CMOS device. Details of the camera will be made available to journalists and select customers at the show, with a public announcement made in Q4.
The polarised camera will be joined by an embedded vision concept camera and two new, as yet unannounced Sony modules: a 12 MP module based on the Camera Link transmission standard; and a 4K FCB block camera. Sony is set to announce technical specifications of these two modules in the lead-up to the Vision Show.
Sony's Arnaud Destruels said: "At the show we'll be highlighting several strategic additions to our strong and rapidly growing family of advanced GS CMOS machine vision cameras. In recent months, we expanded the line-up significantly, adding advanced pre-processing features and new capabilities such as IEEE1588-master-device functionality. In addition, we've added new transmission standards, launching our first USB 3 module."
Sony's cameras will be available to view in Hall 1, stand C37.
Sony Corporation | www.sony.net