Global Connector Technology offer a full package of connectors to the smart metering market, including SIM card, board to board and Flat Flexible cable and connectors. A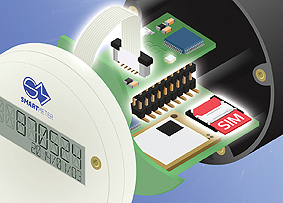 huge range of standard board to board products is complimented by custom product expertise, which allows simple modifications to board to board connectors all the way up to complete bespoke connector design.
Customers trust that GCT have the experience, skills and technical expertise to assist with design of custom board to board interconnects, for example we recently designed a bespoke connector to meet SMETS (Smart Metering Equipment Technical Specifications). GCT offer a high quality product at an extremely competitive unit price, critically the overall cost is not onerous as tooling costs and volume thresholds are low compared to many competitors. SIM connectors are offered for three standard card sizes: Nano (4ff), Micro (3ff) and Mini (2ff).
To speed up design downloadable drawings, 3D models and specifications are available from the GCT website.
Global Connector Technology
www.gct.co