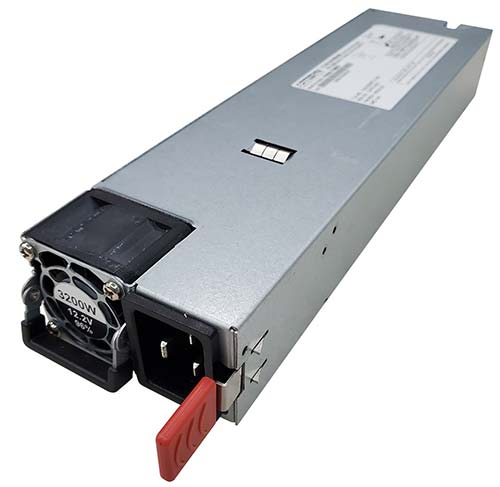 Advanced Energy Industries, Inc. – a global leader in highly engineered, precision power conversion, measurement and control solutions – has extended its range of ultra-high-density front-end power supplies with a 3200 W unit in the common redundant power supply (CPRS) 1U form factor. The Artesyn® CSU3200ET series addresses the high-performance, space-constrained power demands of next-generation computing applications including Artificial Intelligence (AI) and Machine Learning (ML).
Delivering currents up to 262 A, the CSU3200ET series operates with efficiencies up to 96% and carries 80PLUS® Titanium efficiency certification.
"Generative AI is the fastest adopted technology of all time, as illustrated by ChatGPT's 100 million plus users in just three months. These and other high-performance compute applications require large numbers of power-hungry AI/ML processors, and data center operators need 80PLUS Titanium efficiency and CPRS form factors to deliver space-efficient solutions capable of powering those processors." said Richard Caubang, senior technical director for enterprise and network products at Advanced Energy. "By extending the power rating of our CSU family to 3200 W, we are fulfilling this need with flexible power conversion solutions and advanced options for monitoring and control."
Accepting a universal input voltage range of 180 to 264 VAC and drawing maximum input current of 16 A, the CSU3200ET hot-pluggable power supplies feature active power factor correction (PFC) and very low total harmonic current distortion to comply with EN 61000-3-2 limits even at light loads. PMBus® connectivity enables advanced monitoring and control features, while active current sharing facilitates the connection of multiple power supplies in parallel for applications requiring higher load current or redundancy. Where system loads do not require the full power of connected power supplies, a 'cold redundancy' capability optimizes efficiency.
Models in the CSU3200ET series are fully compliant with EMI Class A, IEC/EN/UL 62368-1 and all relevant safety standards.
For detailed product information and technical specifications, visit: CSU3200ET | Advanced Energy