TTI, Inc. – Europe, a leading specialty distributor of electronic components, is now stocking the IHV series of high-voltage DC contactors from TE Connectivity, a world leader in connectors and sensors.
Developed for use in high-voltage control and protection systems, EV charging stations, energy storage systems, and large-scale photovoltaic/energy storage systems, the IHV series is hermetically sealed and, therefore, intrinsically safe in these harsh/explosive environments. With a current rating of 350A and switching voltage of up to 1,800VDC, the IHV350 contactors meet the safety robustness needs of the increasingly higher voltage applications now being developed.
"Building the next generation of energy-efficient infrastructure for battery energy storage system (BESS) solutions will require innovations that increase system voltages to improve power density and provide overall system efficiency while reducing installation costs," explains Markus Lorenz, Director Industry Marketing – Industrial Europe, TTI. "We are seeing system voltages shifting from 1,000VDC to 1,500VDC, which require reliable current switching capabilities meeting engineering and architecture requirements. TE's IHV series high-voltage DC contactors fulfil this role perfectly."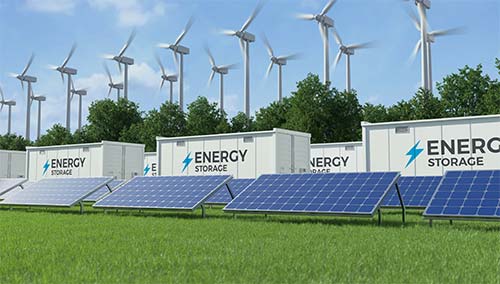 These compact high-voltage DC contactors are lightweight, making them easy to handle, and have flexible mounting directions. An optional auxiliary contact is available to monitor the power/main contact. All products within the IHV series are RoHS and ELV compliant to the EU Directives and come with UL, CE and CCC certifications.
For more information about TE's IHV series of high-voltage DC contactors available from TTI Europe, please visit: https://www.ttieurope.com/content/ttieurope/en/manufacturers/t-z/te-connectivity/products/te-connectivity-ihv100-series-contactors.html