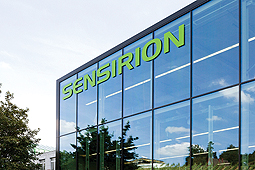 Sensirion has partnered with leading platform manufacturer Atmel to create an easy-to-use and power efficient sensor hub solution. This relationship allows Sensirion to provide its customers with turnkey sensor hub solutions and enables designers to create smarter, connected devices including mobile devices and wearables.
Atmel's sensor hub solutions combine inputs from different sensors, which range from motion sensors to environmental sensors, such as Sensirion's humidity and temperature sensors. These sensor hub solutions not only provide real-time direction, orientation and inclination data, but also now include environmental information, bringing visibly superior performance to a range of applications including gaming, navigation, augmented reality, and contextual awareness.
According to market analyst BCC Research, the market for sensors is expected to increase to nearly $91.5 billion by 2016. With more sensors being integrated into mobile, gaming, consumer, wearables, and healthcare devices, there is an increasing demand to offload the application processor with a standalone microcontroller that fuses the sensor data.
Sensirion
www.smart.sensirion.com