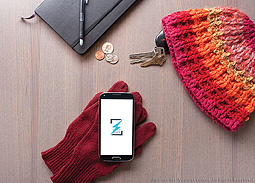 Nordic Semiconductor presents the S120 8-link central protocol stack and the nRF51 Wireless Charging SDK for wireless charging applications based on the Rezence standard. Engineering build of S120 and an updated nRF51 SDK is available as a download for existing customers of nRF51822, which is available at distributor Rutronik. At the Embedded World in Nuernberg/Germany, a highly technical skilled Application Engineer from Nordic Semiconductor can be met at the Rutronik booth (hall1, stand 310).
The S120 is an 8-link central role Bluetooth® low energy SoftDevice for the nRF51822 SoC. It includes all Bluetooth low energy protocol layers up to and including GATT/GAP. It supports multi-link central and observer roles, GATT server and client, and event driven, asynchronous and thread safe GATT/GAP and L2CAP APIs. S120's ability to support 8 simultaneous links makes it an ideal choice for Bluetooth low energy hubs that are not smartphones or tablets.
S120 is complimented by the nRF51 Wireless Charging SDK. It includes services/profiles for a Rezence Power Transmitting Unit (PTU), Power Receiving Unit (PRU) and state machine examples. It offers a wide range of Bluetooth low energy services/profile and also complete examples to simplify and speed up application development.
The current nRF51 SDK takes advantage of the nRF51 series flash-based architecture and offers developers a wide range of features and examples such as Over-the-Air Device Firmware Upgrade (OTA DFU). S120 together with the nRF51 Wireless Charging SDK provides a solution for the Out-of-Band (OOB) signaling part of a Rezence charge pad. With the support for 8-link concurrent link, a charge pad based on nRF51822 can support simultaneous charging of up to eight devices.
Rutronik
www.rutronik.com/news+M5e70862fe92.html