Aurocon Compec has a portfolio of over 500.000 products from over 2,500 trusted global brands and in every month it adds over 5.000 new products for the whole range. Choosing the right distributor is as important as choosing the right technical components for your business.
We offer you continuous improved services that can help you with your production facilities. An important part of our services refers to delivery. Now the lead time has become lower thus the delivery faster as in you can have now the products you need in 24 hours delivered directly to your door. No order is too small or less important for us!
You can find in the following a selection of new available products.
ELECTRONICS DESIGN ENGINEERS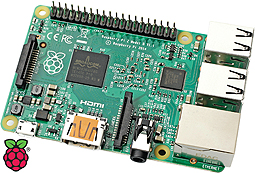 Raspberry Pi 2 Model B
RS Stock No.: 832-6274
The Raspberry Pi 2 Model B represents a major performance increase over its single-core based predecessors: up to six times faster in fact. As well as a new quad-core Cortex-A7 processor, the Raspberry Pi 2 Model B now features 1GB of RAM memory. The operating system kernel has been upgraded to take full advantage of the latest ARM Cortex-A7 technology and is available with the new version 1.4 of NOOBS software (See Note below). Backward application hardware and software compatibility has been maintained with the Raspberry Pi 1 Model A+/B+.
Note: Previous versions of NOOBS software (1.3.x) are NOT compatible with Raspberry Pi 2 Model B. You may purchase a ready-programmed MicroSD memory card with NOOBS 1.4 software: 849-2012 or program your own after downloading NOOBS 1.4 from:
http://www.raspberrypi.org/downloads/
Few accessories: you can need for Raspberry Pi 2: approved power supply, RS Stock No: 822-6373, Raspberry Pi 2 Model B cases, RS Stock No: 819-3646, 819-3655 and 819-3658, Raspberry Pi 2 Model B is also available in boxes of 150, RS Stock No: 847-2816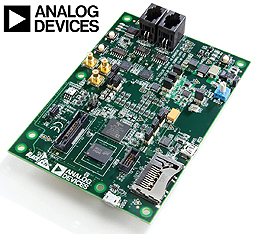 Analog Devices: ADSP-BF707 Blackfin® Processor Evaluation EZ- Kit
RS Stock No.: 836-8733
Analog Devices offer the evaluation hardware Kit ADZS-BF707-EZLITE. This EZ KIT is for use with the BlackFin®ADSP-BF70x Digital Signal Processor series and it is supplied with an ICE-1000 emulator.
The Evaluation Board/Kit will provide a solution for evaluating the ADSP-BF70x Blackfin Digital Signal Processor (DSP) product family. The hardware is for use with the CrossCore® Embedded Studio (CCES) software and this development tool will test the ability of the ADSP-BF70x Blackfin Processors. It will support applications where you may need to debug and develop your design. The ADSP-BF707 Board Design Database contains all the necessary information for the design, layout, fabrication and assembly of the ADSP-BF707 EZ-Board.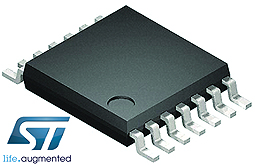 ST Microelectronics: TSX634IPT
RS Stock No.: 829-1620
STMicroelectronics offer a range of Quad Operational Amplifiers (Op Amp). The amplifiers cover a span of types such as general purpose, enhanced, low power, low noise, high speed to CMOS versions. They can be operated in single or dual power supply that has several voltage ranges. The four Independent op amps are designed to suit Industrial control systems and automotive applications.
Ultra low current consumption makes ideal for designing into end devices such as power metering, electrochemical/gas sensors, medical instrumentation among others.
ELECTRONICS DESIGN ENGINEERS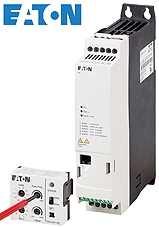 Eaton: DE1 Variable Speed Starters
RS Stock No.: 820-3550
Offering precise control of AC motors with a simple initial setup, Fit & Forget design makes this starter perfect for less complicated installations.
For use in any manufacturing industry requiring speed control of AC motors
– Pre-wired as a motor starter for out of the box commissioning, no specialist drive knowledge required. Keeps installation errors to a minimum and saves cost
– Ideal for fan speed control, conveyor speed control, packaging machinery, centrifuges / mixers, automatic barriers.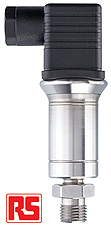 RS Brand: Pressure Transducers and Transmitters
RS Stock No.: 828-5729
Pressure sensors for oil/water or alternatively for grey water. Offer a high-performance, value alternative to pressure sensors from more established brands, such as Druck or Gems. Ideal for flow control in Food and Beverage / Pharmaceutical / Paper Industry or Utilities.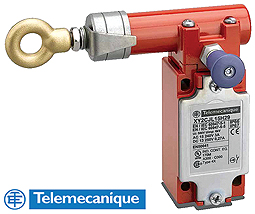 Telemecanique: Preventa XY2CJ Grab Wire Switches and Rope Pull Kits
RS Stock No.: 837-1161
The Preventa XY2CJ emergency stop rope pull switches from Telemecanique are designed to prevent injury to people or damage to machinery when a normal emergency stop function is not available. They are easy to install and offer a quick visual check of the switch status for machine restart. Typical applications include woodworking machines, shears, conveyor systems, printing machines, textile machines, rolling mills, test laboratories, paint shops and surface treatment works.
MAINTENANCE AND INSTALLATION ENGINEERS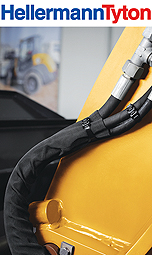 HellermannTyton: HEGWS Burst Protection Braided Sleeving
RS Stock No.: 829-9905
HEGWS range of sleeving can be used to protect hydraulic hoses, preventing injuries due to leaks emitting high pressure liquid jets. Also excellent tear resistance, abrasion protection, hydraulic hose optimum protection, liquid jet injuries minimised.
Meets EN ISO 3457 standard for Earth Moving Machinery and EN 1299 for Mechanical Vibration and Shock, making them ideal for protecting exposed pipework heavy-duty moving equipment (earth-moving), conveyors, large machinery.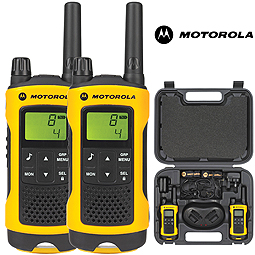 Motorola T80 Two-Way Radio with LCD Display
RS Stock No.: 819-9127
Ultimate specification, rugged and all-weather proof, the TLKR T80Extreme is ready for adventures in the harshest of environments. A tough water resistant design and essential accessories, the TLKR T80Extreme will keep you in touch on the wildest tracks and highest peaks.
For more information about the products please access http://ro.rsdelivers.com
Aurocon Compec
www.compec.ro
www.designspark.com