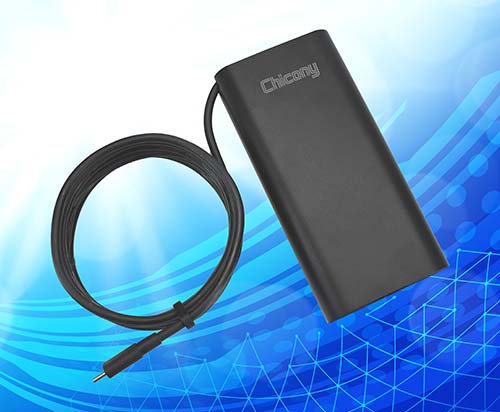 Infineon Technologies AG (FSE: IFX / OTCQX: IFNNY) enables high performance with smaller size and lower energy loss in power conversion using semiconductors based on gallium nitride (GaN). Chicony Power Technology (Chicony Power; TWSE: 6412), a leading manufacturer of power supplies and a power electronics expert, is expanding the partnership with Infineon to increase the performance of its latest PD3.1 notebook adapter series. In strengthening their collaboration, the two companies will provide end customers with highly efficient power solutions based on GaN, with a smaller form factor and higher power density.
With the latest USB PD 3.1 standard, released in 2021, and Chicony Power's core competitiveness in power adapters, Chicony Power selected Infineon's CoolGaN™ and CoolMOS™ technology to realize the latest PD3.1 notebook power adapter series with best-in-class performance. The new adapter series can provide no less than a 30 percent increase in power density due to the new topology and demonstrates outstanding performance in switching and conduction losses. The new power adapter series can deliver up to 240 watts compared to the 100W defined in USB 3.0 and charges high performance notebooks such as gaming computers and multimedia workstations via USB-C power delivery. The new power adapter series can be used as a universal power supply for multiple electronic devices.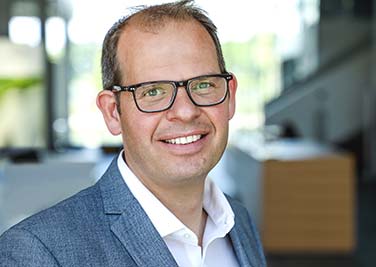 "We use our unique expertise in gallium nitride technology, in applications and system solutions to make high performance computing more efficient and more mobile," said Adam White, President of Infineon's Power and Sensor Systems Division. "We are happy that, together with Chicony Power and our CoolGaN technology, we can realize the new power design capability for PD3.1 adapters, so that every user can easily contribute to decarbonizing the way we work with computers – without compromising on mobility for the sake of performance. We see this as part of our common mission to drive decarbonization and digitalization together."
"Infineon is an excellent partner for us in energy conversion and energy efficiency. Combined with Chicony Power's remarkable capabilities in power systems, the new PD3.1 product series has been achieved within a faster time to market, further strengthening our leading position," said Yang Wang, VP R&D of Chicony Power. "Power and size are key points for mobile workers. Gallium nitride and silicon semiconductors from Infineon are the perfect match to increase power density and reduce losses. People who work on the move appreciate this advantage together with the chance to reduce their CO 2 footprint."
About Chicony Power
Chicony Power Technology (Chicony Power) (TWSE: 6412) is recognized as one of the world's top power supply manufacturers. The company provides customers with one-stop power supply solutions for laptops, desktops, servers/cloud applications, smart home/AIoT products, satellite communication and consumer products, etc. Chicony Power's 2022 revenue was around NT$41.1 billion, with revenue growing at 8.4% CAGR from 2009 to 2022, ahead of most of its Taiwanese industry peers, by organic growth. Chicony Power, with its leading strengths in energy management technologies, has been actively working on environmentally friendly products and solutions related to "Smart Living and Green Energy Saving", which integrate elements of social and environmental responsibility into product design & planning. The company is also actively engaged in developing long-term collaborative relationships with supply chain members, hoping to jointly create the value of social responsibility in the supply chain.