Wireless connectivity is rapidly becoming a 'must-have' feature across all sectors, providing everything from cable replacement to internet connectivity; even turning everyday objects in to full-function web-servers.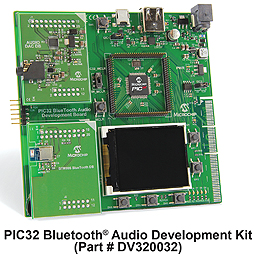 Wireless connectivity is truly ubiquitous and it is due in no small part to the continued efforts of working groups and industry associations, dedicated to developing standards.
Through the adoption of standards, semiconductor manufacturers can build convincing business cases for investing in the development of integrated solutions; the availability of those solutions seeds the market and if the technology is right – as is the case with many forms of wireless connectivity – other manufacturers soon follow, creating a competitive market and driving down the unit price. This, of course, tends to increase demand and in some rare cases the result is what has become known as a 'mega-trend'.
The mega-trend for wireless connectivity shows no sign of abating, in fact it is getting stronger; the Internet of Things (IoT) will be fundamentally enabled by low power wireless solutions and industry forecasters are predicting there will be in excess of 30 billion new devices connected to the IoT by the year 2020. The vast majority of those devices will use low power wireless as their primary source of connectivity, as it fits the use-case of the IoT; distributed intelligence working together to make life 'simpler'.
Low power, standards-based wireless technologies, therefore, are currently seeing strong growth; Bluetooth, ZigBee (in its many profiles) and WiFi are all now commonly integrated – often in combination – in to embedded systems that, until recently, may not have offered any kind of connectivity at all.
Bluetooth
Perhaps the most ubiquitous wireless technology now deployed in consumer devices is Bluetooth; a robust short-range protocol that offers relatively high bandwidths for demanding data. One of the most demanding is audio, which is uniquely susceptible to quality due to the ear's ability to detect even small fluctuations and variations. The use of Bluetooth in audio applications, therefore, such as hands-free devices and more recently streaming audio, is directly thanks to its inherent strengths.
Demand for Bluetooth-enabled audio playback is increasing, along with the desire to provide value-added features such as digital signal processing and support for multiple codecs. In consumer devices, it is also important to provide engaging user-interfaces and to this end Microchip has recently introduced a Bluetooth Audio Development Kit based on its PIC32 MCU (Figure 1).
WiFi
When considering the deployment of Internet-enabled devices, one wireless technology stands ahead of all others; WiFi. Adding WiFi connectivity can empower almost any device to become part of a larger network, extending its capabilities far beyond that of a standalone device.
Manufacturers across all sectors are now adding WiFi connectivity for a range of reasons; remote access, diagnostic and logistic control are all examples of why WiFi is now being used to bring the benefits of the Internet to everyday objects.
Adding WiFi is also becoming simpler, thanks to highly integrated devices and 'ready-made' protocol stacks that support a range of networking modes, security features and internet services such as FTP, SMTP and HTTP. Is now possible to integrate a complete web server in a single, powerful microcontroller, for example, allowing almost any device to serve up data to anywhere in the connected world.
ZigBee vs Proprietary
For short-range, low bandwidth connectivity, a single technology underpins a widening array of standard and bespoke solutions. The IEEE 802.15.4 physical interface, and its standardised MAC (through the ZigBee Alliance), uses the same radio technology as other 2.4GHz low-power solutions, which are free to employ a range of proprietary protocols and bit-rates. This popular license-free bandwidth supports a number of wireless technologies, making it important to choose a protocol capable of co-existing within a crowded spectrum, whether they be standards-based or proprietary. Microchip offers a number of protocol stacks in this space, including the ZigBee PRO, RF4CE and its own MiWi wireless mesh protocol. It now also offers the MRF24XA; a single-chip radio transceiver that for the first time supports all these protocols, at data rates from 125kbit/s to 2Mbit/s
Modular solutions
While operating in the license-free spectrum makes commercialising wireless technology simpler, there is still a need to certify radios. An increasingly popular and viable solution to simplifying this stage of design is to use pre-configured modules.
Modules have the benefit of being 'compliant by design' and as such make certification much less arduous. Microchip has recently announced a range of new wireless modules targeting Bluetooth, WiFi, ZigBee and proprietary connectivity.
The new range includes the MRF WiFi range of modules that are designed to work closely with an MCU running the TCP/IP stack, as well as the RN XV series of WiFi and Bluetooth modules that integrate the TCP/IP stack on the module.
Figure 2 shows a block diagram of the MRF24WG0MA/MB modules, which integrate an IEEE 802.11 b/g radio supporting data rates up to 54Mbit/s while achieving just 100μA power consumption when in hibernation mode.
The feature-rich TCP/IP stack is provided in source code for developers, while demonstration boards are available for hardware engineers.
Microchip is also offering developers a migration path between WiFi and Bluetooth, by making available a range of modules compatible with the industry-standard XBee footprint. With both WiFi and Bluetooth through-hole plug-in modules available it makes it even easier to add wireless connectivity to new or existing designs.
The Internet of Things will be enabled by low-power wireless connectivity, with billions of devices joining together in ad-hoc and peer-to-peer networks, as well as forming personal-, home-, metro and wide-area networks. This seamless aggregation and delivery of data will rely on simple and robust wireless connections enabled by a growing number of highly integrated, low power and modular solutions.
www.microchip.com