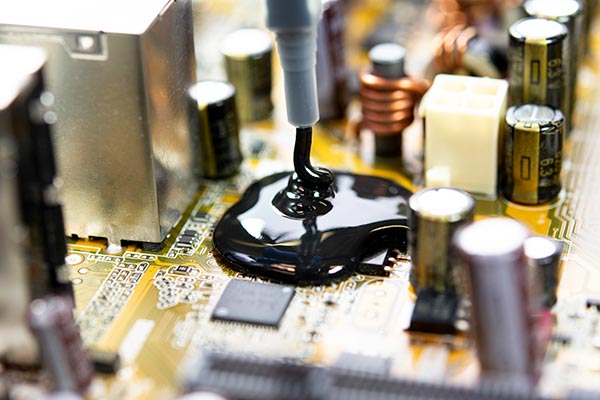 MacDermid Alpha Electronics Solutions, a global leader of integrated solutions for high performance electronics materials, design, and manufacturing, highlighted its latest polymer and solder paste offerings designed to meet the increasing demands for high reliability performance and protection at the SMTA Silicon Valley Expo which took place on December 8 at the Juniper Dome in Sunnyvale, California.
Featured solutions included MacDermid Alpha's expanding portfolio of Electrolube and HiTech polymer materials engineered to meet the requirements for high reliability and protection for increasingly complex circuit boards.  The Electrolube line of encapsulation resins, conformal coatings and thermal interface materials and the ALPHA HiTech line of underfills, adhesives and edgebonds are designed to deliver enhanced protection for assembled chip components for a broad range of applications including automotive, camera module and mobile. 
Additionally MacDermid Alpha promoted ALPHA OM-565 HRL3, its latest low temperature solder paste which enhances electro-chemical performance over and above existing low melt point solders. This paste enables a reduction in peak reflow down to 175°C in order to mitigate common warpage induced defects such as Head-in-Pillow and Non-Wet-Open to improve assembly yields.
MacDermid Alpha Electronics Solutions