Lattice Semiconductor Corporation announced a development platform for use in designing low-power wearable devices for consumers. Based on the iCE40 Ultra™ FPGA, the platform features a large number of sensors and peripherals, making it a compelling platform for the design of a wide array of wearable devices.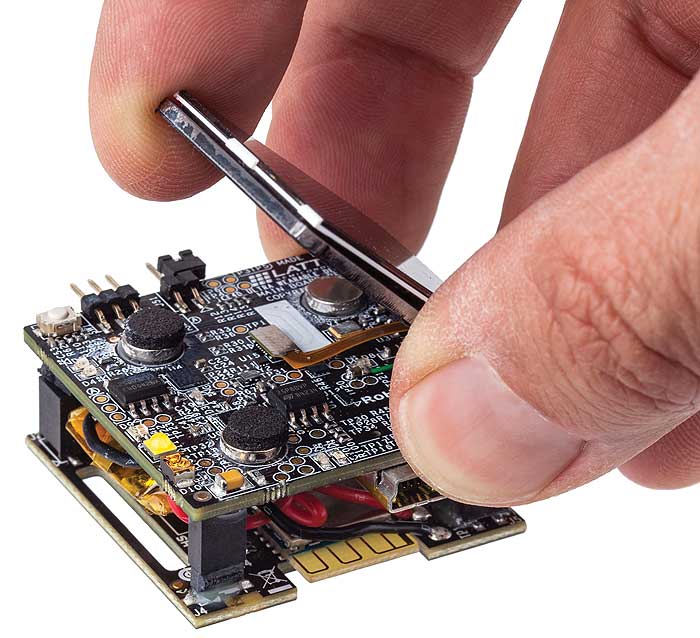 The iCE40 Ultra FPGA uses a package that is 60% smaller than alternative microcontrollers. The iCE40 Ultra FPGA also supports a low power standby mode for always-on functionality, making it an ideal choice for consumer wearables that need to operate for days between charges.
Hardware features and sensors supported by the iCE40 Ultra Wearable Development Platform include a 1.54-inch display, MEMS microphone, high-brightness LED, IR LED, BLE module and 32MB of flash memory. The platform also supports sensors capable of measuring heart rate/SpO2, skin temperature, and pressure as well as an accelerometer and gyroscope. The platform comes in a wrist watch form factor (1.5-inches wide × 1.57-inches long × 0.87-inches high) with a wrist strap and a built in battery. Included with the platform are a detailed user guide and several demos to showcase parallel RGB to MIPI DSI bridging, health monitor, pedometer, IR transmitter or flashlight functions.
The iCE40 Ultra Wearable Development Platform is available now direct from Lattice at a retail price of $270. Please visit www.latticesemi.com/ultrawearable to learn more about the platform and for ordering information.
• iCE40 Ultra FPGA featured in platform is 60 percent smaller than alternative microcontrollers
• Broad range of hardware features make platform a fit for almost any consumer wearable device
• Platform comes with user guide and demos to help expedite device design
Lattice Semiconductor
www.latticesemi.com