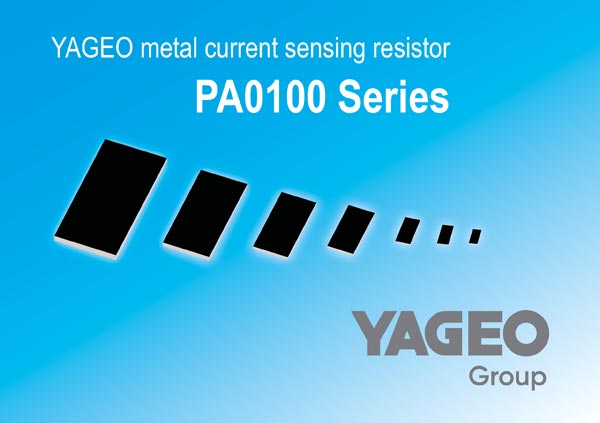 Close to the customer: With the launch of the PA0100, Yageo offers a product solution specifically designed to meet the challenge of ongoing miniaturization. At just 0.4×0.2 mm, the 01005 resistor is currently the smallest metal current sensing resistor available and complements the PA series, which already offers a variety of different sizes with the 0201, 0402, 0603, 0805, 1206 and 2010 packages. The entire PA series has high-performance characteristics and is available at www.rutronik24.com.
For the development of the PA0100, the company first developed and then applied several semiconductor-manufacturing processes to produce a current sensor with minimal size and a resistance value of only 10-20 mΩ.
At the same time, it impresses with high accuracy (1 %), low temperature coefficient TCR = 300 ppm/°C and low thermal EMF. The PA0100 jumpers are used as metallic jumpers with a maximum rated current of 8 A.
Applications for the PA0100 are primarily size-critical mobile devices such as smartphones, but also battery modules or radiofrequency transceiver modules (RF/PA modules).
For more information about the PA0100 resistor from Yageo and a direct ordering option, please visit our e-commerce platform at www.rutronik24.com.
https://www.rutronik24.com/yageo.html