The rapid rollout of LTE by cellular radio operators is not just about increasing the available bandwidth for data communications. As the fastest growing telecommunications standard in history, it has already started to create hundreds of billions in new revenue streams through a better user experience and the delivery of multimedia-rich services and applications, while at the same time creating network management efficiencies that will go directly to the bottom line. Yet this is only the tip of the iceberg.
Author: Stefano Moioli, Director Product Management Cellular at u-blox
Consumers are pressing for a seamless, high-speed connectivity experience from the home to the automobile, while fleet managers and public transportation officials are seeing both the revenue and savings potential of high-speed data combined with M2M-communications and accurate asset location tracking.
Clearly LTE is rewriting business and revenue models for companies and industries across the board, not just for the network providers. The next step is to focus on time-to-revenue, which is where it becomes important to understand not just what LTE means and where it is going, but also what are the solutions available to help get up and running quickly with reliable, globally acceptable, rugged and easy-to-implement solutions. Such solutions can help device and systems developers focus on current and rapidly unfolding next-generation applications, without having to continually reinvent the connectivity wheel.
Consistent growth figures, ± a few billion
The exponential growth in revenue from LTE services from the 380 fully commercial networks launched, is clear in the figures, with only slight deviations of a few billion dollars here or there. Recent figures from SNS Research earlier this year estimates that LTE service revenues will account for nearly US$170 billion in 2015, growing at a CAGR of 30% each year out to 2020.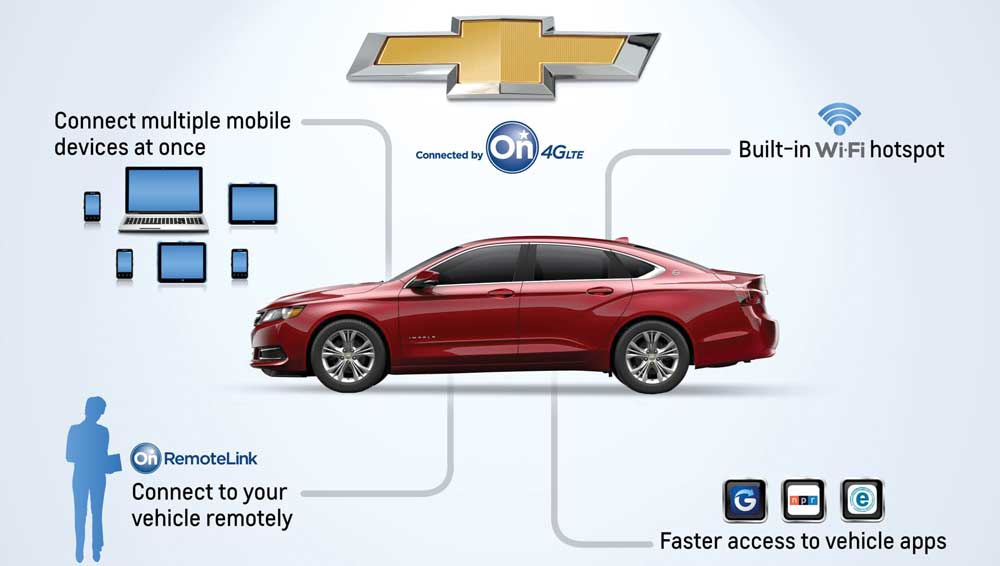 Figures from ReportsnReports in May of 2014 show a similar pattern, predicting that global LTE service revenue will cross US$500 billion in 2018, up from $78 billion in 2013. It will exhibit a CAGR of 46% during this period. Geographically, North America, Western Europe and Asia Pacific will account for 83% of the global LTE service revenue by 2018.
USA (primarily AT&T and Verizon), South Korea and Japan have established themselves as the early leaders in LTE. However, the developing and underdeveloped market in Asia and Africa hold huge business potential for LTE, according to the RnR. This is a classic case of leap-frogging: going right to the most advanced technologies in "greenfield development" areas where there may be little or no infrastructure that carriers may have already invested in. "Good" infrastructure and services, can, in many ways get in the way of "great" infrastructure and services, so developing regions stand to benefit quickly.
Driven by these revenue prospects, operators are continuing to aggressively invest in LTE infrastructure, despite the enormous costs. They can ill afford to not invest: there's just too much services revenue at stake. Encompassing macrocell base stations (eNBs), small cells and EPC/mobile core equipment, SNS expects LTE infrastructure spending to account for nearly $33 billion by the end of 2020, while ReportsnReports expects that by 2018, the total capital expenditure globally on LTE will have reached $180 billion.
The LTE differentiator
To explain why operators are so willing to spend billions on brand new LTE equipment that will over time be incompatible with the billions of dollars of 2G and 3G equipment already deployed, it helps to understand what LTE is and what provides in terms of services to users, as well long-term savings in total cost of ownership (TCO) for operators and carriers.
LTE stands for Long Term Evolution as defined by the Third Generation Partnership Project. The "Evolution" is toward a fully compliant 4G interface, with 4G being defined by the ITU-R in 2008 and now enshrined within the IMT-Advanced specification.
The IMT-Advanced 4G standard emphasizes media-rich applications and calls for a complete switch to higher-efficiency and lower-cost Internet protocol (IP) packet-switching networks for both voice and data. Current networks use a parallel arrangement whereby circuit-switched networks are used for voice and packet-switched networks for data. IMT-Advanced also calls for better use of equipment, mixing small cells and macro cells according to the user density and a number of other efficiencies.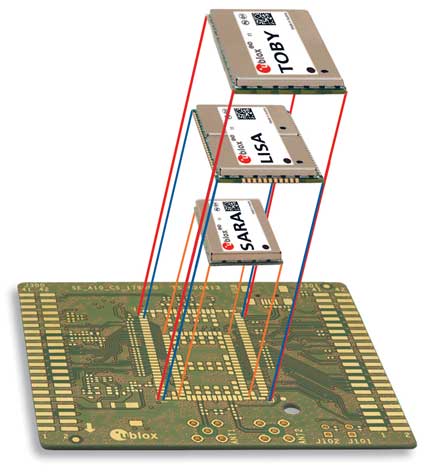 For users, IMT-Advanced sets how spectrum should be used more efficiently using various modulation schemes, bandwidth settings, operating frequencies, latency requirements, and carrier formats. This spectrum usage means much higher mobile download rates of at least 100 Mbits/s, when in a car or public transport, for example, and stationary or nomadic download rates of 1 Gbit/s while at home or moving around in a public space.
At the time ITU-R made its recommendations in 2008, these capabilities were unheard of. The technology was not available and the operators were not in a position to deploy anything close to these capabilities. At that point it was agreed that technologies such as LTE could be called 4G – if they provided much-improved download rates over 3G networks such as W-CDMA, UMTS, EV-DO Rev. A, HSPA 3.6 and HSPA 7.2.
These 3G networks had theoretical download and upload rates that peaked at 14 Mbits/s and 5.7 Mbits/s, respectively. As a 4G technology, LTE Category 4 (Cat. 4) goes much faster, now regularly reaching rates of up to 150 Mbits/s and continues to rapidly evolve toward full packet-switched networks using Voice over LTE (VoLTE) technology.
LTE continues to evolve daily, with work now underway to roll out carrier aggregation and other techniques that will enable it to achieve 1-Gbit/s downloads. When it does so, LTE will step into and qualify as "true 4G" terrain as defined by IMT-Advanced. At that point it will become LTE-Advanced. Until then, the evolution and the excitement around LTE's journey and the revenue-generating services it increasingly enables, continues unabated.
In April this year, during the Bank of America Merrill Lynch 2015 New York Auto Summit, General Motors announced that the company's OnStar 4G LTE Wi-Fi hotspot service in cars and trucks could generate $350 million in improved profits for the company over three years. The company's CFO called it, "an untapped under-appreciated opportunity."
OnStar was first introduced in 1996 for embedded telematics, including concierge, diagnostics and location tracking for emergencies. Now GM has launched 4G LTE in over 30 of its 2015-model vehicles in North America. Future plans call for its rollout in overseas markets.
GM's lead in this type of deployment is a true reflection of what's needed at the user level. With increased viewership of over-the-top (OTT) video services on mobile devices, from smartphones to tablets and notebooks, being able to achieve the same level of service quality, whether at home or on the road, is a must.
Analyst IDC put some numbers around the trend: In a smartphone survey, 54% of smartphone owners were streaming video content, while in the U.S., 27% of respondents said they purchased movies on their smartphones, "which was slightly ahead of worldwide respondents at 23%."
IDC also cited Vodaphone's note during a 2014 earnings call that video traffic in Europe grew almost 90%. 4G Americas expects mobile video traffic to increase by 70% by 2018.
While the trend is real, given the demand for IP-enabled high-quality media, navigation, voice and data communications, and seems intuitively simple, equipping every car with high-speed LTE capability isn't so easy. There are reasons GM is only doing it one country at a time, not least of which is being able to pass international wireless regulations.
Wireless is notoriously difficult. Interference, emissions, antenna placement, and regulations have slowed down many designs. When it comes to automotive, it has to be right and it has to be compliant.
This is the point at which designers face the "make or buy" decision point, and increasingly they are heading down the "buy" path. The return on investment on starting from scratch just isn't there, especially when ready-to-go modules such as are available.
The use of these modules makes the design, implementation and regulatory compliance process a lot simpler. Some come with a PCIe interface, such as the MPCI-L2 LTE, which supports multiband LTE, along with HSPA+ and GPRS/EDGE.
The module is compliant with LTE Cat. 4, with rates up to 150 Mbits/s, with variants for America and Europe/Asia, making compliance easier. Another key feature to watch out for is temperature range, especially for automotive and remote monitoring and data aggregation applications. The MPCI-L2 is a good example of what to expect with a range of -40 to +85°C.
The PCIe option is good where a system where there is plug-and-play access for relatively frequent upgrades, or where it may be required to interface directly to a computer system. However, in extremely space- and cost constrained applications where higher volumes are expected, a module may be a designers' better option.
An interesting tweak to the module concept comes in the form of the TOBY-L2 series. Also LTE/HSPA+/GPRS compliant, the module comes in an LGA package for easy manufacturing, but the twist is that it's part of a "nested" design approach whereby the customer's PC board is configured such that different module form factors supporting different technologies can be used over time as the requirements change.
Typically designers are presented with a pin-for-pin compatibility option, but this tends to constrain the form factor, and therefore the options, at a later point if upgrades are required.
Chances are, upgrades will be required. For now, the 150 Mbits/s download capability will serve router needs within a vehicle well. Vehicle-mounted LTE routers will enable high-speed downlink of up to 100 Mbit/s (LTE category 3) to the car. This is enough to support 5 parallel high-definition TV channels, and more than enough to support the more typical mix of video, voice, Internet access and social media applications used by passengers.
Used in conjunction with the vehicle navigation system, content will also be pushed to the vehicle depending on where it is, for example video-rich information about services or points of interest nearby.
This of course puts the onus upon carriers to spend on CAPEX in order to expand their capabilities, yet the streaming services revenue goes to OTT providers, not the carriers. That is a call-to-action for operators to revisit their business models.
One enormous application which is literally screaming for service attention and which has huge upside for providers and independent companies is fleet management of automobiles, trucks or emergency vehicles.
In North America, Verizon is one of many operators that are already addressing the opportunity. Its Networkfleet solution uses GPS for accurate location tracking, while transmitting vehicle data over a secure wireless network to the Networkfleet Data Center. The installed Networkfleet units monitor vehicle location, engine diagnostics, and other fleet performance metrics – 24/7.
Fleet operators access a secure Networkfleet website to receive vehicle alerts, track vehicle locations, and monitor driver behavior. Using PCs, smart phones and tablets, managers monitor fleet tracking data to make real-time decisions that lower costs and improve fleet performance.
The Networkfleet model converges with the Internet of Things (IoT) where data is collected and analyzed continuously to achieve better business outcomes. For example, predictive maintenance based the analysis of data over time can prevent breakdowns. Devices that enable this include the ODIN-W2, a compact yet powerful stand-alone multiradio module, designed for Internet-of-Things applications. The module is complete with embedded driver, stack and application for wireless data transfer and AT-command configuration. Wireless support includes dual-mode Bluetooth v4.0 (classic Bluetooth and Bluetooth low energy), plus dual-band Wi-Fi (2.4 GHz and full 5 GHz band). The module can be used as a point-to-point serial cable replacement.
ODIN-W2 supports multiple concurrent Bluetooth and Wi-Fi connections that can operate in Wireless Multidrop or Extended Data Mode for advanced multipoint capabilities. The EMMY-W1 module adds NFC capability, while the ELLA-W1 module is an end-to-end Bluetooth, Wi-Fi solution with MAC/baseband and an SDIO interface to the host.
Note that IoT applies to drivers too: monitoring and analysis of driver patterns indicating sleepiness or carelessness can also prevent accidents.
LTE plus GPS = driverless cars
The application of fleet-management techniques is only the starting point. Driverless cars are "closer than they appear" thanks in part to the increasing availability of modules and systems that incorporate both GPS and LTE. For example, the NEO-M8L standalone module combines a high performance concurrent positioning engine with 3D Automotive Dead Reckoning (ADR) technology to provide providing 100% coverage and continuous 3D positioning for road vehicle applications.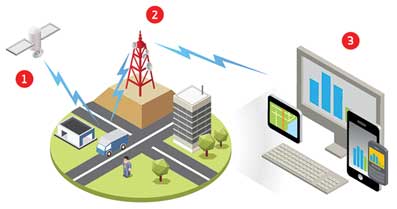 The device is highly sensitive, has fast GNSS signal acquisition and tracking, integrates easily into a system. The module's on-board 3D accelerometer, 3D gyroscope sensors, and speed-pulse input (hardware or message-bus) deliver a complete solution for road vehicle ADR applications with continuous, accurate positioning.
Devices such as the NEO-M8L completely change the model for how transportation of goods and people is managed. For now, LTE and GPS give enormous insight but will soon allow drivers to be replaced in more and more situations where little or no human interaction is required.
In future, other business models will include remote video monitoring via LTE, with monitoring stations located anywhere in the world. Operators will be able to bill for security services based on equipment installation, equipment provisioning and leasing, management software, hours per day used (for example, only after shop closing times, or only when motion detected), and cloud-based storage of video streams.
For digital signage, LTE can enable rapid image updating, with associated service charges to the advertiser, while cloud storage and hosted applications benefit from faster access and downloads, all are access points for operators looking to benefit from the LTE tsunami to come ■
u-blox
www.u-blox.com