Future Electronics gave prospective visitors to its stand A4.259 at Electronica (Munich, 11-14 November) a taste of the Internet of Things demonstration it will be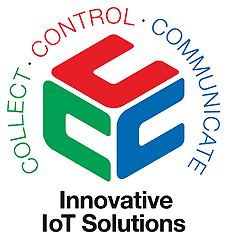 making at the show.
In a joint project with Semtech and Microchip Technology, Future Electronics is to deploy an ISM-band IoT network using LoRa™ technology, providing wireless connectivity across most of the Munich area with only a few gateways (base stations) while Electronica is taking place.
Up to 1,000 free and fully functional wireless sensor nodes are available to qualified engineers visiting the Future Electronics stand at Electronica, each with its own unique identification code. These demonstration boards, which provide standard interfaces to allow designers to integrate them with a sensor circuit, act as RF-enabled nodes, and connect automatically to the nearest available gateway in the temporary network.
Any engineer with a sensor node will be able to monitor in real time the communication link between their node and the network gateways by logging on to the network's website via their computer, tablet or smartphone.

This live network will provide a practical demonstration of an innovative RF infrastructure to support the cloud-based monitoring of sensors, actuators and other types of IoT device. It will show that wide-area coverage can be achieved with low-power devices that can easily achieve multi-year battery lifetime with a common, off-the-shelf battery. In addition, the use of ISM-band licence-free spectrum frees IoT systems from the need to connect over wide areas via expensive mobile telephone networks. The demonstration IoT Low-Power Wide-Area Network (LPWAN) is backed by a series of displays on the Future Electronics stand on the theme of the Internet of Things, including a series of videos, product displays and tutorials showing how IoT systems can be built with components implementing the three stages of Collect, Control and Communicate. Visitors will also be able to take part in the 'Collect, Control, Communicate' challenge, with prizes awarded to any visitor who can solve a specially modified Rubik's Cube.
Future Electronics' Vice-President Engineering and Vertical Markets, Stephen Carr, said: "Our customers are telling us that, while they hear a lot of talk about the Internet of Things, they are short on practical advice about how to implement it. A visit to the Future Electronics stand at Electronica will help to put this right, showing in detail how OEMs can achieve wide-area wireless coverage for sensors and other small devices, using standard components and in licence-free bandwidth".
Future Electronics
www.FutureElectronics.com