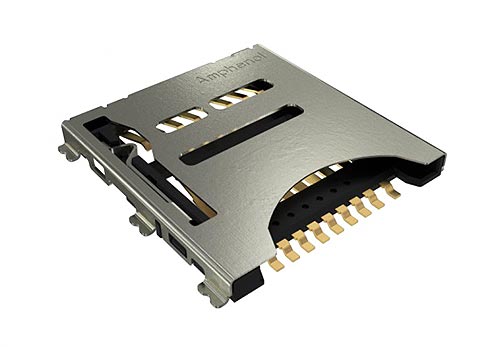 Amphenol CS enables extremely fast data transfer rates of up to 985 MB / s with the SD Express and microSD Express card sockets. They support the PCIe® Gen 3 interface as well as the NVMe application protocol. These connectors comply with SD 7.0 specifications, have a pin recognition function that ensures better read function when inserting the memory card, and at the same time improved protection. Their target applications include consumer electronics such as notebook PCs, UAVs/drones, game consoles, digital cameras, smartphones, pads, and servers, as well as automotive applications such as infotainment or automotive recorders. Both the SD Express and microSD Express connectors and other components from Amphenol CS are available at www.rutronik24.com.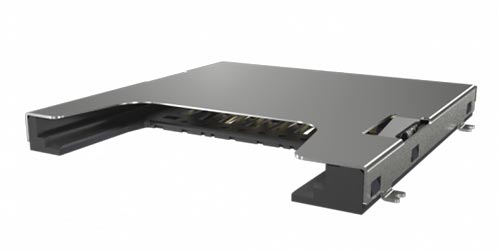 The SD Express version is a push-push connector with a Gold Flash contact surface. While the microSD Express is available as a push-pull variant and has gold-plated connectors (30u") for corrosion resistance and optimal conduction of the electrical signal.
Both types are backward compatible with the previous Legacy version for (micro)SD cards. They also score with a long service life of 5,000 mating cycles.
The products are RoHS conform as well as lead-free and are manufactured with halogen-free resin.
For more information about the (micro)SD Express connector series from Amphenol and a direct ordering option, please visit our e-commerce platform at www.rutronik24.com.