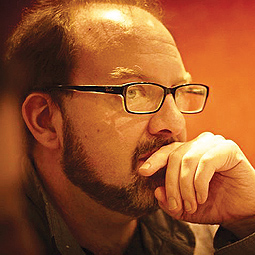 The wearable fitness market is entering a new phase and with the industry predicted to be worth $12billion by 2018, there is the opportunity for manufacturing and technology firms to establish themselves as market leaders. It is time for these businesses to take an active role and enable innovative solutions to promote healthier living, prevent injuries and ultimately, save lives.
This is the first in a series of exclusive blog posts for EP&Dee that will explore the challenges of designing wearable medical devices, inspired by elemenet14's new 'Sudden Impact' Wearable Design Challenge.
Inspiring a generation
To kick-start this proactive approach, at element14 we have challenged our 280,000 strong online Community of design engineers and hobbyists to get involved in the 'Sudden Impact' Wearable Design Challenge. We asked our participants to create unique technological solutions that provide real-time, critical insights to a user group that would benefit from these specific capabilities – athletes.
Equipped with a range of advanced tools including a single-lead heart rate monitor, advanced protection polymers and a temperature sensor, our participants will also have access to support from Tektronix, Electrolube and Analog Devices and a $500 budget for any additional parts they may need. With the appropriate tools and right level of support, we aim to inspire designs that will one day have a widespread reach to athletic environments across the globe.
From concept to creation
The twelve designers proposed some fantastic ideas and we're looking forward to watching them develop. While simple devices that monitor and relay uncomplicated data are prevalent in the wearable and fitness market, the designs our participants are creating are aimed at specific sports. With this level of specificity, athletes would be able to customise their device and training programme accordingly.
Designers in this area include Cosmin Iorga from the US who is building head, foot and arm modules for tennis players to track their body temperature, heart rates and blood oxygen amount, as well as their dehydration and exhaustion levels.
Meanwhile, Norbert Kovacs from Hungary is designing smart clothing for bikers that can log their heart rate, body temperature, acceleration and even provide an analysis of their journey.
Another focus for our designers is on the impact-related injuries that are most common within a specific sport.
Notorious for accidents, skiing has been a common theme as Germany-based Hendrik Lipka shows with his helmet-mounted impact monitor, aimed at tracking skiers' heart rates as they hit the slopes.
This group also includes two designs inspired from India, both aimed at footballers. While Shubham Garg is developing a system to monitor fatigue and internal bleeding, Ravi Butani aims to measure chest, head and spinal injuries amongst American football players.
Impact measurement
These ideas, along with the others, will be thoroughly tested by the School of Computing, Creative Technology and Engineering at Leeds Beckett University. Each design will be judged on how well they meet the following criteria: effective use of the equipment, ease of use for a secondary school pupils, durability against various athletic grounds and arguably the most critical – the device's ability to provide medical professionals with valuable and accurate diagnostic information.
All twelve designs are currently in progress and the participants will be sharing their journey with blogs, videos and photos on the dedicated Sudden Impact Challenge page on the element14 Community.
In the next post, I will be delving deeper into the intricacies of the design techniques our participants are using to carry their designs from an idea into a functional prototype.
About the Author
Christian DeFeo is the e-supplier and innovation manager at Farnell element14, a global electronics distributor and online community of more than 280,000 design engineers and tech enthusiasts.
Recently, he oversaw the Beyond the Phone challenge in which element14 members developed wirelessly powered medical devices. He is currently leading the Sudden Impact design competition ■