Farnell, the leading electronics distributor announced today that it is offering Agilent Technologies' next-generation InfiniiVision 3000 and 2000 X-Series oscilloscope family.
In addition, Bryan Thompson, a 25-year test and measurement veteran from Agilent Technologies is available to answer questions about this innovative new line at Farnell's collaborative element14 community.
The InfiniiVision X-Series oscilloscopes are engineered to deliver the most value, functionality and performance in its class. With 26 models from 70MHz to 500MHz, the line can accommodate engineers and technicians looking for a basic entry-level scope or a more sophisticated model.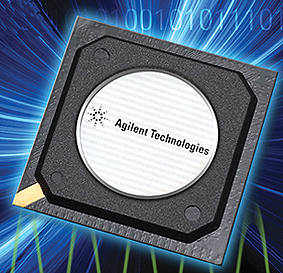 The new InfiniiVision X-Series oscilloscopes are designed with breakthrough technology, made possible by an Agilent-designed 90-nm CMOS ASIC called MegaZoom IV, that deliver more oscilloscope for the same budget.
With more oscilloscope, users can:
• See more signals more of the time with the largest 8.5 inch WVGA display in its class, the deepest memory up to 4 Mpts and the fastest waveform update rates up to 1 million waveforms per second;
• Do more with the power of up to 4 instruments in 1: oscilloscope, logic analyzer, Wave Gen built-in function generator, and protocol analyzer;
• Get more investment protection with the industry's only fully upgradable oscilloscope, including bandwidth.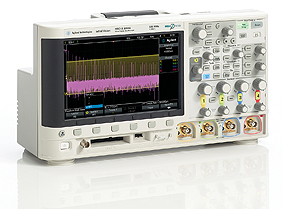 "This series offers our customers in education and electronic design an amazing amount of scope for the money," commented Mike Buffham, Director of Product and Supplier Management, Farnell. "We are excited to carry these groundbreaking new instruments and look forward to the relationship with a leading supplier like Agilent."
Farnell
www.farnell.com