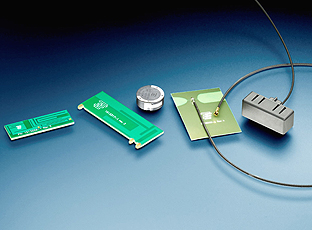 TE Connectivity (TE) has announced a product line of standard antennas that can meet many customers' needs.
The new standard range of antennas offer low-profile, high-performance stamped metal, flexible printed circuits (FPC) and printed circuit boards (PCB) embedded antenna solutions for single through penta band applications. These antennas are designed and manufactured to comply with stringent operating requirements and allow a wireless designer to select from a broad range of antennas with the frequencies that meet the needs of most wireless products. TE's global presence with manufacturing and design locations across the world enables TE to offer advanced antenna solutions with combinations of features in a variety of shapes and sizes, to suit customer unique wireless devices.
All standard antennas address the needs of a variety of wireless applications and offer several advantages such as:
•Small and lightweight
•Broad frequency range
•Minimum or no matching components required
•Low cost
•Eliminated tooling lead-time and cost
The standard antennas can be easily integrated into a wide range of wireless products including mobile/smart phones, notebooks/desktop computers, routers, base stations, navigation and gaming devices, IPTV, wireless alarm/security/monitoring systems, smart grid applications, etc.
For more information on TE's antenna product line, please visit
http://www.te.com/products/Antennas?s_cid=2552
TE (logo) and TE Connectivity are trademarks.