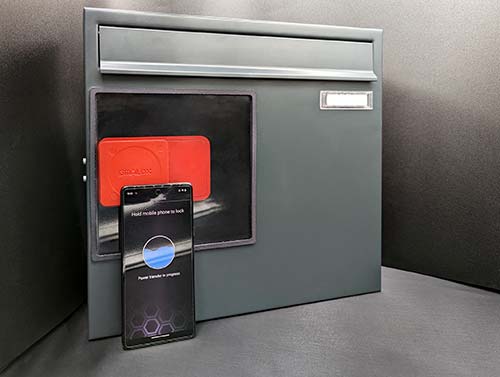 STIWA Group, a leader in automation and manufacturing technology, will present its smart lock solution SMALOX at the Parcel and Post Fair in Amsterdam, Netherlands. The smart lock is designed to meet the diverse needs and challenges of the rapidly evolving parcel and postal services market. It offers a versatile and innovative solution for various applications, including home boxes, click and collect boxes, and key boxes. SMALOX makes use of the near field communication (NFC) technology developed by Infineon Technologies AG (FSE: IFX / OTCQX: IFNNY).
Infineon's NGC1081 microcontroller (MCU) is a unique NFC tag-side controller in the market with integrated motor driver and energy harvesting module. With the NGC1081 , a smart lock can be implemented using a single chip, resulting in a reduced bill of materials. The SMALOX lock draws its power directly from mobile devices via NFC technology, eliminating the need for external power outlets such as batteries or electrical connections. This simplifies installation and reduces maintenance costs.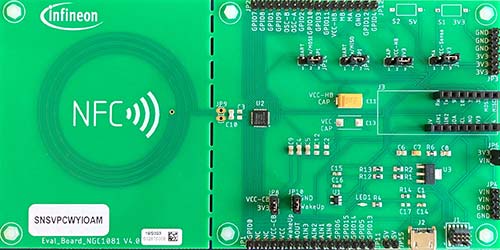 The NGC1081 integrates the NFC interface, an H-Bridge and an energy harvesting module to enable a smart actuator in a single-chip solution. It supports various operation modes and can be powered either by the NFC field in passive mode using energy harvested from the mobile phone, or by a battery supply in active mode. The NGC1081 also has an integrated AES128 accelerator and true random number generator, enabling data encryption and decryption in an ultra-low power environment. In addition to passive NFC locking, the NGC1081 can also be used in applications such as back-up power for active lock systems and NFC interface ICs for electronic devices.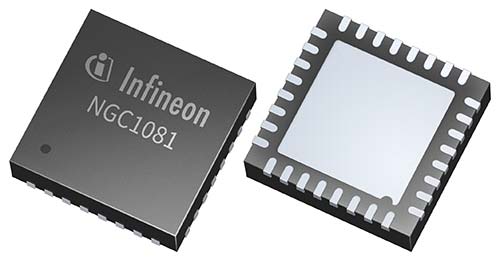 "With SMALOX, in partnership with Infineon, we are opening up enormous potential in wireless energy sharing for locking cars, bicycles, electrical appliances and virtually everything in the home," said Stefan Gehmayr, Head of Sales and Marketing at STIWA. "Now everything can be locked without cables or batteries, making it a truly sustainable solution. Together with Infineon, we want to change the way we secure and access a wide range of items, overcoming the limitations of limited power. We envision an electrified future powered by wireless power sharing."
"We are very proud that STIWA has selected and integrated Infineon's passive NFC lock solution into their smart lock design. With their outstanding design and manufacturing capabilities, customers gain a reliable partner to seamlessly integrate ready-to-use lock functions into end products," said Dr. Qi Zhu, Director Product Marketing and Business Development for NFC Solutions at Infineon's Power & Sensor Systems Division. "We look forward to working closely with STIWA to provide our customers with advanced passive locking solutions.
STIWA at the Parcel and Post Fair
At the Parcel and Post Fair, 24-26 October in Amsterdam, Netherlands, STIWA invites visitors to explore the capabilities of SMALOX, powered by Infineon's NFC technology, and discover how it can transform their operations. The show provides a platform for industry professionals to experience the future of secure access and energy management. Visit the STIWA stand at the Parcel and Post Fair in Amsterdam (booth #11.338) to see SMALOX first hand.
About STIWA Group
STIWA Group is a dynamic force in the world of automation, manufacturing, and software solutions. With over 50 years of industry leadership, the company has harnessed the power of three distinct business units to create a truly unique and unparalleled ecosystem in the marketplace. Its commitment to turning innovative ideas into successful solutions is exemplified by a comprehensive approach. From cutting-edge mechanical engineering to efficient high-performance production technologies and sophisticated software tools, STIWA has set new industry standards for quality, speed, and cost-efficiency in the era of Industry 4.0. With twelve locations worldwide, a turnover exceeding €335 million, and a dedicated team of more than 2,300 employees, STIWA Group has become a global automation powerhouse. It proudly serves international companies such as Volkswagen, Bosch, Magna, and Greiner, delivering consistent, high-performance, and standardized solutions from product conception to automated series production. More information is available at www.STIWA.com.