RT-RK and PRQA | Programming Research announce that QA·C, a leading static analysis solution for defect detection has been made mandatory on all RT-RK projects for the automotive industry.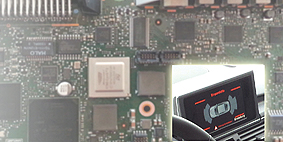 The use of QA·C has been imposed by TTTech, the technology leader in robust networked safety controls for automotive, aerospace and other safety related markets. TTTech is based in Vienna, Austria, and uses RT-RK as NSDC (Near Shore Development Center), providing a vital link in their development process, which generates the highest quality code for safety-critical systems.
In particular, RT-RK's automotive engineering team needs to comply with MISRA coding guidelines. This team is also extremely keen to generate code which is sustainable and reusable – enabling them to provide their customers with shorter delivery times across a growing number of increasingly complex and dynamic projects. The necessity to conduct frequent and effective code reviews makes QA·C an unsurpassed solution, and its use is critical in delivering bug-free, well structured code to the subsequent stages in the project. RT-RK also use the output from QA·C to generate reports which demonstrate that their code complies to MISRA.
"RT-RK is entering the automotive industry with full force. It is evident that PRQA provides the defacto solution in this market, and we have wholeheartedly adopted QA·C. The underlying changes to our development process are beneficial on many levels, the main one being more effective compliance with the coding rules, but also in up-skilling our engineers and streamlining our broader work-flow," said Danijel Spasojevic, Head of Automotive Software at RT-RK. "The training provided by PRQA has also been very valuable. This included courses on coding standards and best practices, as well practical workshops to enable our teams to take full advantage of all the functionality in QA·C."
Paul Blundell, PRQA's CEO stated, "We are pleased to have earned another valued customer. PRQA's solutions have been adopted globally across multiple safety-critical industries, but in particular throughout the automotive supply chain. Near-shore outsourcing is a common deployment model, and we are delighted to extend our coverage in Eastern Europe to include the growing automotive center at RT-RK."
RT-RK
www.rt-rk.com
RT-RK LLC is a R&D company and national research institute that delivers development services and own products in the arena of real time embedded systems, with strong focus on consumer electronics and automotive.
PRQA | Programming Research
www.programmingresearch.com