Renesas Electronics, a premier provider of advanced semiconductor solutions, is enhancing the driving experience with robust new solutions for the integrated car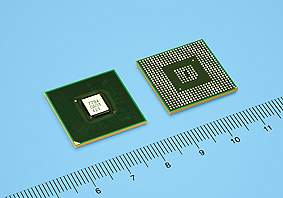 cockpit. As the newest member of Renesas' state-of-the-art R-Car Series for automotive, the R-Car E2 automotive systems-on-chip (SoCs) and the new R-Car E2 software development board deliver optimized infotainment and display audio for entry-level integrated cockpit systems that support smartphone interoperability and, in combination with other Renesas R-Car Series devices, help achieve the scalability required to bridge the full range of integrated cockpit systems from entry-level to high-end models.
In an integrated cockpit, the converged system integrates and analyzes multiple streams of information and reports the results to the driver in an optimized format, which is increasingly delivered through interoperation with smartphones. This convergence is driving demand for higher level functionality and greater added value for entry-level applications.
Display audio systems are one growth area that is well suited for smartphone interoperation. This interoperability makes it possible to provide functionality that has been difficult to implement in the vehicle information system itself, and the range of functions is expected to continue expanding. This requires a broad scope of support, including support for interfaces enabling connections with multiple smartphones and sufficient speed to accommodate the broad range of applications accessed via these connections. As a result, software development has become more challenging, and the resulting slowdown in development speed and sudden increase in development costs are becoming key issues.
Renesas Electronics Europe
www.renesas.eu