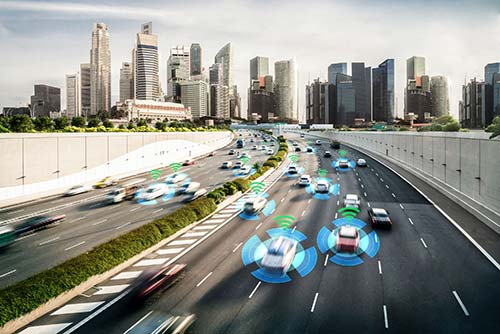 The Chomerics Division of Parker Hannifin, the global leader in motion and control technologies, is introducing its CHO-MUTE 9009 microwave absorber material. Comprising a silicone elastomer matrix with a carbon filler, the material offers RF absorption performance at a high frequency range. For instance, CHO-MUTE 9009 can achieve 50 dB/cm of absorption at 77 GHz, a standard frequency used in the automotive industry for applications such as ADAS (advanced driver assistance system).
CHO-MUTE 9009 not only provides a user-friendly approach to the reduction of undesirable electromagnetic radiation from electronic equipment, it also minimises cavity-to-cavity cross coupling and microwave cavity resonances. Aside from the automotive industry, further sectors able to take advantage of this innovative absorber material include military/commercial radar, telecommunications equipment and general RF testing.

By reducing unwanted electromagnetic radiation through the absorption of signals and reduction of reflections from metallic surfaces, CHO-MUTE 9009 is suitable for use in close quarters with electronic circuitry. The material offers electrical properties that include: a surface resistance of >1M Ω/square (CEPS-002 test method); bulk volume resistivity of >1M Ω-cm (CEPS-002); 1.05 magnetic permeability (ASTM D2520); 0.001 magnetic loss tangent (ASTM D2520); electric permittivity of 10 (ASTM D2520); and 0.08 dielectric loss tangent (ASTM D2520).
CHO-MUTE 9009 is available as sheet stock at a selection of standard thicknesses with or without electrically conductive pressure-sensitive adhesive (PSA). A wide variety of fabricating techniques are also available for custom part manufacturing, including moulded profiles or die-cut/waterjet-cut (no abrasive) shapes.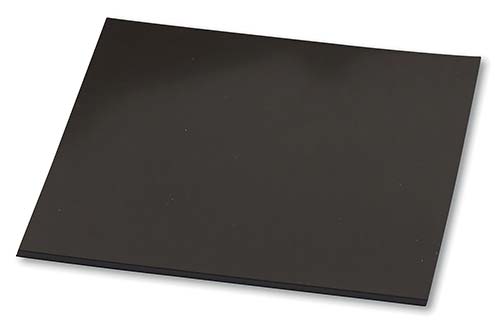 CHO-MUTE 9009 material is flexible, making it easy to cut and convert for use in the empirical testing of absorption solutions.
Learn more about CHO-MUTE 9009 at: CHO-MUTE 9009 Microwave Absorber Material