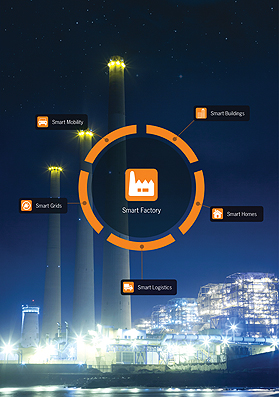 The technological basis for Industry 4.0 has long been available – but what is often lacking is the courage to make it a reality. Promises of efficiency increases, even with smaller quantities and custom production of single products, are linked to costs and security risks. But for most companies, there is no alternative.
Author: Andreas Mangler, Director Strategic Marketing and Communications, Rutronik Elektronische Bauelemente GmbH
"A business that does not embrace the shift towards Industry 4.0 will soon be like the hands-free kit in a car without a phone connection – it's there, but it's cut off and therefore useless", said Andreas Mangler, Director Strategic Marketing and Communications at Rutronik, outlining the future. "Dinosaurs do not survive; we've seen that often enough."
The drive to increase efficiency is ever present. What's new in this area is the trend towards individualization – whether it's industrial PCs, cars or muesli, customers want their products exactly as they need or want them. Providers such as the drugstore chain dm demonstrate how it is done – using an app or software, customers create their own customized photo album, poster, canvas picture, cellphone case or shower gel with their own photos. dm even collaborates with Deutsche Post to enable customers to add their likeness to a stamp. The data is uploaded via an internet connection, and a few days later, the finished product arrives on the customer's doorstep. "That's Industry 4.0 down to a T", said Mangler.
Many other businesses have also perfectly adapted to the trend towards individualization – but the scalability of their processes has suffered as a result. Industry 4.0 promises to solve this dilemma by producing customer-specific solutions under mass production conditions, but many businesses still hesitate to establish the smart factory as a core element of Industry 4.0. There are two main reasons for this: firstly, the costs, and secondly, the fear of exposing intellectual property (IP), thereby making it vulnerable to loss.
Industry 4.0 Needs a Different Cost Perspective
Implementing Industry 4.0 requires investment – there's no doubt about that. But in return, it generates long-term savings through increased efficiency. Such savings are generated at other levels though, which is why they are frequently overseen. The current profit center-based approach to company management only considers specific unit or personnel costs in quarterly time blocks, meaning that a perspective of the overall costs, in which all processes are included, is missing. The situations that this circumstance leads to are sometimes grotesque. An example – a developer designs a mature, forward-looking technology, but it is not approved by the purchasing division due to excessive unit costs. However, the cheaper components are manually taken, recorded and moved several times during the route from the receipt of the goods to production. The process costs incurred here consume the previously generated savings back or even exceed them – even though the purchasing division is unaware of this. This means that expensive manual processes remain in place, as they ostensibly cause lower costs than automation of the process. "This approach prevents both cost savings and innovation", summarized Mangler.
Examining the situation from a total cost of ownership perspective on the other hand accounts for the actual total costs incurred throughout the entire process chain, from development to purchasing and logistics. This enables each business to determine for themselves whether it would be worth implementing Industry 4.0, in which divisions and to which extent. "Not every business can become a full smart factory. The trick is to find the right balance between the technology and investment on the one hand, and the purchasing division with the purchase price and the costs of the automated processes within the logistics chain on the other.
So businesses will not always incur an enormous outlay in one fell swoop. Taking the first step by establishing an EDI connection with the distributor or supplier is usually sufficient – a very well-established technology", explained Mangler. "This does mean though that Industry 4.0 needs to prove cost of ownership for the relevant sub-processes in order to demonstrate their benefit."
Safety Requires Expense
Aside from the investments in necessary systems, there are also other costs required for necessary safety measures.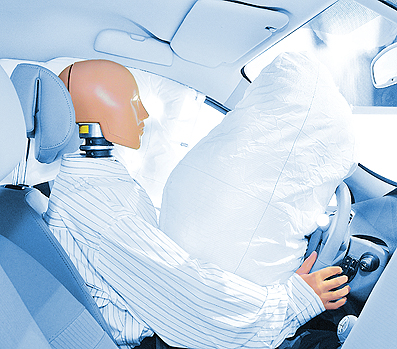 The fear of loss of data, IP and control is which makes data security an extremely important – if not the most important – aspect. "Big data" – the collection, analysis, storage, processing and management of huge amounts of data – is an enormous challenge. "The winner will be whoever can successfully and securely collect data and ensure its security to the greatest extent possible", said Mangler. Technologies for this are already available at different levels, for hardware, software developed "close to the metal", firmware, and all other software systems based on high-level languages. "These aspects must be accommodated when selecting components, because Industry 4.0 is dependent on robust systems through hardware in particular", explained Mangler.
And robustness is not just required for components. Operator control systems also need to be robust, and in this respect there are also already solutions available. The use of system redundancy, for example by enabling both touch and motion control, allows data to be compared and manipulation to be prevented.
"Of course, this means more expense for businesses, but the long-term value created by Industry 4.0 through increases in efficiency and the resultant continued competitiveness balances this expense out in the medium and long-term. This means that many businesses don't have a choice in the matter – either they follow the trend, or they'll be out of the picture sooner or later", said Mangler, sharing his assessment. "We're available to assist you as a technology partner, supplier, adviser and contact." Rutronik laid the foundations years ago to enable it to offer its customers everything now that they need for Industry 4.0. These are mainly those components that are now bundled under RUTRONIK EMBEDDED, as well as appropriate supply chain solutions.
"We were investing in Industry 4.0 long before the term even existed. That's why we are convinced that we are an Industry 4.0 driver", commented Mangler.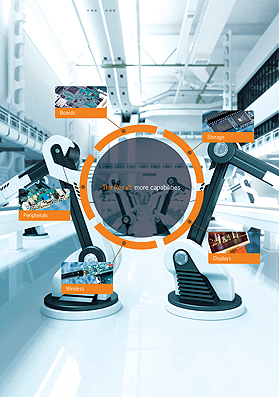 RUTRONIK EMBEDDED encompasses the product segments of embedded boards, storage, displays, wired and wireless communications technology, auto ID components, sensors and actuators as well as specific peripheral components. The underlying basis of Industry 4.0 is networking – communications technologies. This basis was established by Rutronik many years ago with the establishment of the Wireless Competence Center, ensuring that all standards and technologies are present in the portfolio and providing the company possesses with many years of extensive in-house expertise. "We were one of the pioneers in the wireless segment back then, which is paying off today", explained Andreas Mangler. "We made such an advance investment in our logistics division."
Rutronik was one of the first distributors to develop concepts and establish the underlying technological conditions for creating modular, fully automated and linked logistics processes that directly integrates Rutronik into the process landscape of its customers and suppliers. As a result, all those involved benefit from a highly efficient procurement process. "Industry 4.0 is essentially the perfect opportunity for us, because we have united our entire product range under this principle."
For each sub-task within the fully-realized Industry 4.0 business at Rutronik, there are relevant specialists and processes available – RFID and wireless experts with their solutions ensure that products can be uniquely identified and guarantee that they can be tracked within the Rutronik logistics process. It also enables all deliveries to be tracked along the supply chain, thereby ensuring that they can be located at all times. This is supported technologically by the GPS and wireless specialists. The Analog & Mixed Signal team and the Power team cover sensors and actuators, whose data is provided as semantically described services. This data can be specifically requested from the resulting products. If the products are given a digital product memory, the controller and memory specialists become involved.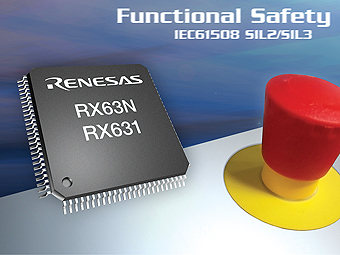 This shows how Rutronik takes a global perspective of the production facilities of its customers, because complex dependencies between the physical and digital world are often only represented on a case-by-case basis today, and any change necessitates complex, manual intervention.
To enable such a global perspective and to provide its customers with appropriate support, Rutronik has an entire network comprising different services, engineering support by FAEs and sales support within the system comprising development service providers, order fulfillers and end customers, as well as global coordination of all business processes through the use of the right component – worldwide.
Rutronik
www.rutronik.com