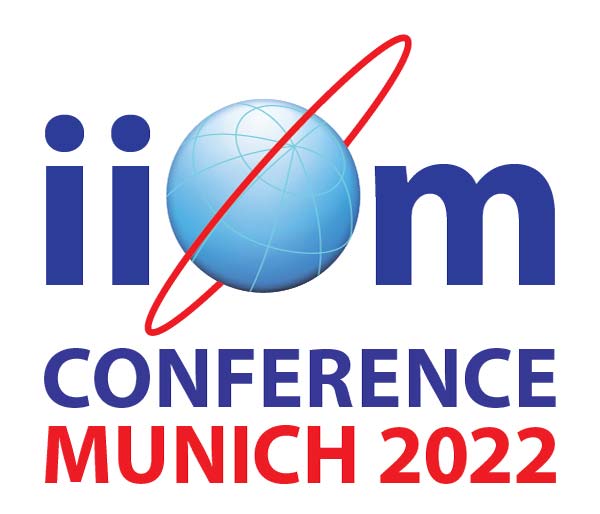 Under the guiding theme "Obsolescence Management – how to exceed your customers' expectations", the fifth international obsolescence conference and associated trade fair will be held in Munich from 17 to 19 May 2022 at the Holiday Inn Munich City Centre. The organiser is the renowned International Institute of Obsolescence Management (IIOM), to which the COGD Component Obsolescence Group Deutschland e.V. also belongs.
The focus of the world's largest trade congress of its kind is on the management of obsolescence as a significant influence on the value chain. In numerous presentations, more than 30 experts will present new ideas, methods and integrated approaches to obsolescence management that make value chains safer and more sustainable. Manufacturers and users particularly of durable economic goods have been struggling for some time with the fact that components, systems or materials urgently needed for the production or maintenance of their assets or equipment are increasingly being discontinued after a short time or are no longer available for other reasons. However, the Covid19 pandemic and other influences have now massively exacerbated already existing supply chain problems. They illustrate the effects that persistent obsolescence will have on manufacturing companies in general: significant loss of flexibility in the procurement of goods, higher inventory costs, more redesigns and, in the worst case, possibly even serious loss of sales if supply bottlenecks persist.
"What we are currently experiencing is a first taste of what we will be facing in the coming years and decades, especially in Europe. The increasing pressure to innovate and cut costs, the shifting of market shares, the shortage of raw materials, geopolitical upheavals, environmental catastrophes, etc. are leading to materials, components and assemblies needed for production and maintenance being discontinued earlier and earlier and, as a result, long-term security of supply is declining in many industrial sectors," says IIOM President and COGD Chairman Dr Wolfgang Heinbach. According to Heinbach, it is all the more important for all companies potentially affected by obsolescence to proactively establish a highly efficient obsolescence management system that is tailored to the individual needs of each company.
The 24 presentations on the two conference days, in which the experts present will cover a broad range of topics under four headings, will provide assistance in this regard. The spectrum ranges from new developments and trends in the field of obsolescence strategies to important steps in process development and case studies to forecasts regarding future market developments and associated obsolescence problems. For example, the presentations will explain why value stream mapping provides valuable information for future obsolescence activities and processes; how new life can be breathed into obsolete medical equipment; under which conditions external design resources can be used to procure alternative design solutions; and why obsolescence increases the risk of counterfeiting and what can be done about it. Also good to know is that, used correctly, effective obsolescence management even supports the energy transition.
Before the actual conference on 18 and 19 May, two full-day practically-oriented workshops will be offered in parallel on 17 May, during which experts will work with the participants in detail on various aspects of the topics "Active management of the supply chain through contracts and audits" and "The right to repair and its implications for obsolescence managers".
According to Wolfgang Heinbach, the fact that the IIOM was able to attract op-class international speakers for their first international conference in three years, despite all the pandemic-related travel risks and other imponderables, reflects the enormous importance that the topic of obsolescence management will inevitably gain for more and more companies in the coming years. "Obsolescence has always existed. However, it usually only becomes really critical for companies when the exception mutates into the norm. And in recent years we have unfortunately experienced this unwanted development not only with semiconductor chips, but increasingly with many other components, materials and raw materials. The aim of IIOM as an international umbrella organization with more than 300 corporate members is therefore to develop strategies and measures with all stakeholders to reduce obsolescence-related risks. This holistic approach applies in particular to the IIOM Obsolescence Conference 2022. The participants of the event will not only benefit from the expert knowledge imparted in the lectures and workshops. We also offer them the rare opportunity to spend three days intensively exchanging ideas and networking with others who are directly or indirectly affected by obsolescence," says the IIOM President.   
Detailed information on the fifth IIOM Obsolescence Conference and registration forms are available for download at www.theiiom.org. Early bookers benefit from particularly attractive participation conditions up to and including 15 March.
IIOM (International Institute of Obsolescence Management)