Face and gesture recognition functionality can be added to any embedded system for medical, industrial control, digital advertising, security and other applications, following the launch by Omron Electronic Components Europe of a Human Vision Component (HVC) module. The module handles all the complexity of seeing and recognising faces,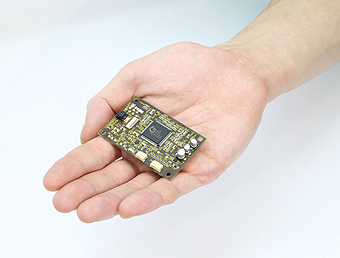 bodies and gestures, all the integrator needs to do is read the data output and programme the system to react appropriately.
The new Omron HVC integrates ten key image sensing functions with a camera in a module sized just 60 × 40mm. Developers can detect a human face, hand or body, and implement face recognition, gender detection, age estimation, mood estimation, facial pose estimation, gaze estimation, and blink estimation. In each case the module returns a value together with a degree of certainty, allowing the programmer to configure the response appropriately for each individual application. HVC is designed in a very compact configuration and can be easily integrated into an established system or implemented as part of a new design.
Commenting, Gabriel Sikorjak, European Product Marketing Manager at Omron Electronic Components, said, "Face recognition and gesture control have been features of high volume consumer electronics for some time. Omron's new module gives any embedded system developer access to this technology, without needing any understanding of the complexities of the underlying algorithms or the optical design. The module is a fully integrated, plug-in solution. The developer can just look at the outputs and configure the system to make appropriate decisions depending on their status."
The module is based on the Omron OKAO Vision software, a proven set of image recognition algorithms used in over 500 million digital cameras, mobile phones and surveillance robots around the world. HVC embeds OKAO on a hardware platform optimised specifically in terms of its digital and optical design for this application. HVC includes a camera and a processor, and a UART interface to control the module and read data.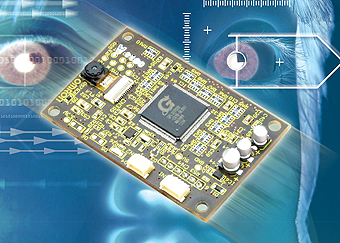 Key features of the module include speed and consistency of response, and the distance over which it can take readings. For example, HVC can capture, detect and recognise a face over a distance of 1.3 m in 1.1s and will provide a confidence level with its reading. Blink and gaze estimation takes under 1s.
The module can evaluate the subject's mood based on one of five expressions. It can also detect a human body up to 2.8m away and a hand at a distance of 1.5 m. The detection angle of the module is specified as 49° horizontally and 37° vertically.
Image analysis functions provided by HVC can enable smoother interaction between people and machines, and optimise equipment reaction under various conditions in indoor and outdoor applications. Omron is also offering the OKAO vision software separately to developers who prefer to implement their own hardware solution.
Omron Electronic Components Europe
http://components.omron.eu/Product-details/HVC