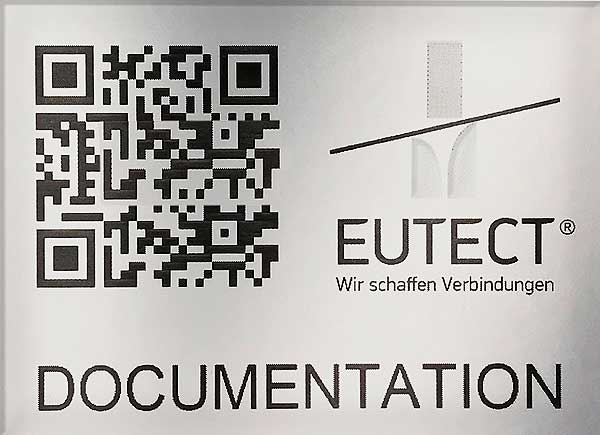 Beginning in autumn 2019, Eutect GmbH will equip all machines and modules with QR codes, allowing direct online access to the user manuals. Consequently, the fact that user manuals cannot be found will be a thing of the past. This also optimizes the distribution of updated manuals to customers.
"Every module and every machine will be equipped with its own QR code. It is positioned in at least two easily accessible places. This code contains the operating instructions for machines and modules" explains Matthias Fehrenbach, CEO of Eutect GmbH. Up to now these documents were sent with the machine, but often got lost quite quickly in day-to-day business. "Many of our customers are globally operating companies and sometimes relocate entire production lines. At the new location the manuals are often not to be found and the customers had to ask us to provide them again. Often this was noticed during operation when the machine's processes were unclear. Here, our customers lost time, for example, when the machine was in a different time zone," reports Fehrenbach.
Due to the high degree of individualization each machine has its own documents. By scanning the QR code, operators, service personnel and supervisors now always have access to the latest version of the operating manual. These documents are also subject to change. If new modules are installed or software solutions are updated, the documentation must also be updated. This is done directly at the headquarters of Eutect GmbH in Dusslingen. The updated data is then imported into the customer account and the operator can access the operating instructions anytime, anywhere in the world. "We will offer this service as an option as of autumn 2019. Existing customers can also reorder the QR codes retroactively for existing equipment," says Fehrenbach.