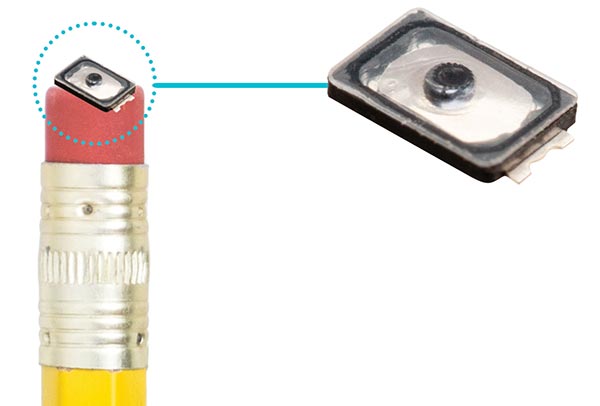 CUI Devices' Switches Group today announced the introduction of one of the industry's smallest tactile switches. Housed in an ultra-compact 3 x 2 x 0.6 mm package, the TS19 series carries an IP67 rating for dealing with moisture and environmental contaminants as well as a rugged lifecycle rating up to 300,000 cycles.
These tactile switch models feature surface mount packages, gull wing terminations, SPST circuit types, and operating force ratings up to 240 ± 50 gf. The TS19 series also offers reflow solder compatibility, rated voltage and current ratings of 12 Vdc and 50 mA, and an operating temperature range from -30 to 85°C.
The TS19 series is available immediately with prices starting at $0.26 per unit at 1000 pieces through distribution. Please contact CUI Devices for OEM pricing.
For helpful resources and tools on switches, check out our Resource Library that houses a range of blog posts, videos, and more.