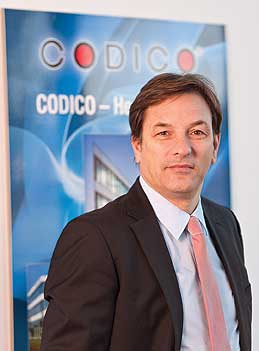 CODICO GmbH, the Austrian distribution company for electronic components continues its growth strategy by acquiring a 100% stake in Swedish firm Broadband Technology AB as of 11 November 2015. The objective behind the acquisition of the Swedish distribution company is to expand CODICO's presence in the Northern European market.
Stockholm-based Broadband Technology AB has been operating in the market for the last 15 years, and is considered a leading design-in company in the Nordics. The company's product range includes active components and modules, and new suppliers – predominantly from the wireless segment – will now be added to the CODICO line card, opening new potentials for synergies and further growth.
Broadband Technology will be integrated in CODICO GmbH as a fully-owned subsidiary, and for the time being the Broadband brand will be maintained. During the coming months, the head office of Broadband in Stockholm will be upgraded to an additional product competence centre next to those in Perchtoldsdorf (Austria) and Munich (Germany), so as to offer professional support to existing and potential customers in Northern Europe.
"The acquisition of Broadband will not only expand our product range, but also our know-how. We regard this expansion as a building block in our long-term growth strategy and as an essential element of internationalisation. CODICO and Broadband operate on the basis of a similar design sales approach, and they also share the same values and visions. For this reason, we believe we have found the perfect partner in Broadband for this merger", explains Sven Krumpel, CEO of CODICO GmbH. The main philosophy of Broadband – and of CODICO – is to support customers with profound expertise from the product idea to well beyond the order placement. "Through the merger with CODICO, Broadband will give its customers access to new products, state-of-the-art logistics, profound technical expertise, and outstanding services", says Magnus Gustavsson, CEO Broadband Technology AB, explaining the reasons behind the partnership decision. Mr Gustavsson further says that Broadband's main focus are the needs and expectations of the customers – and he sees the acquisition by CODICO as a marriage of strengths and know-how.
CODICO
www.codico.com