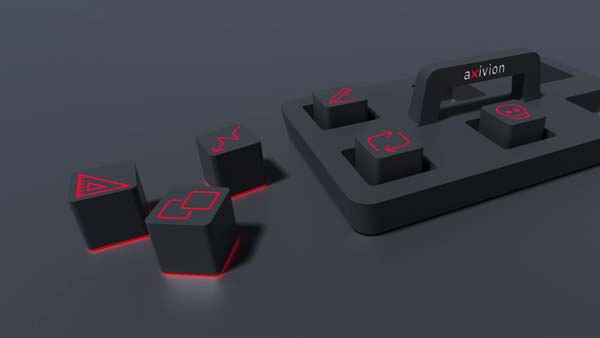 Axivion, a provider for innovative software solutions for static code analysis and protection from software erosion, is pleased to announce that the Static Code Analysis (SCA) package of the Axivion Suite has been certified by SGS-TÜV Saar according to ISO 26262 up to ASIL D, IEC 61508 up to SIL 4 and IEC 62304 up to Class C. Software developers of automotive and healthcare applications as well as other electronic systems with strict functional safety specifications now have a powerful toolset at their disposal that ensures compliance with the highest safety standards from the start of the project to all software updates and upgrades. The certificate is valid for Axivion Suite from Release 7.1.
When selecting their tools, developers of safety-critical software pay special attention to the tools' classification and qualification for the respective area of application. The certified SCA package of the Axivion Suite fulfils the requirements of ISO 26262:2018 up to ASIL D, IEC 61508 up to SIL 4 and IEC 62304 up to Class C with automated checks for the coding guidelines MISRA C, MISRA C++ and AUTOSAR C++14.
Axivion offers a qualification kit including a safety manual and ready-to-use test suites for style checks according to MISRA and AUTOSAR C++14. These suites automate the tests' execution and the evaluation of the results as well as validation tests for software updates and upgrades of the development environment. This makes the Axivion Suite fully suitable for use in functional safety development projects, especially in automotive and healthcare, and also paves the way for the functional safety certification of the developed software itself.
"The automated checks for software architecture implementation and static code analysis not only save our customers' time and money – they also ensure the high quality of the code base in the long term," said Thomas Eisenbarth, CEO of Axivion. "With the functional safety certification for the SCA package of the Axivion Suite, our customers have further proof that their developers have a toolset at their disposal that meets all the requirements of the highest safety standards."
Axivion's Professional Services Team supports the integration of Axivion Suite into the customer's existing development and test infrastructure as well as Continuous Integration processes. For more information on Axivion Suite and the functional safety-certified Static Code Analysis (SCA) package, visit www.axivion.com/en.