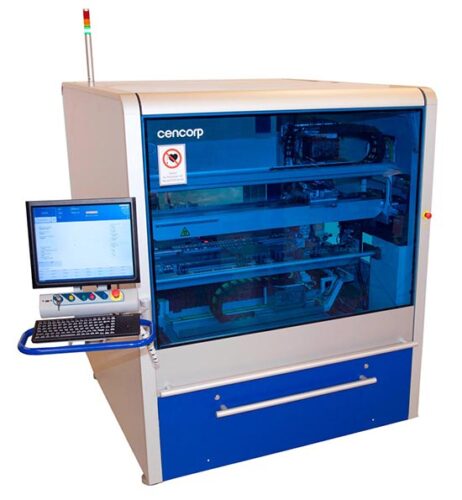 Maximising productivity while minimising waste within a manufacturing operation is the main objective, and an important part of this principle is automation. Altus Group, a leading distributor of capital equipment, is assisting its customers with assembly solutions, including platforms designed to improve and automate high volume, high mix placement processes.
Labour intensive THT (Through Hole Technology) is still used in the assembly of PCBAs. This process is not only expensive, but also requires highly-skilled operators with the added challenge of human-error reducing quality. To automate the process and improve productivity Altus advises using Cencorp odd-form solutions.
Joe Booth, Altus CEO said: "Odd-form process automation is an efficient way to improve profitability significantly by increasing the throughput and assembly quality. They come into their own with the most complex and varied components, with flexible and sometimes bespoke gripper fingers to meet the requirements of picking and placing conventional parts.
"It is the ideal solution when production control is a high priority. Cencorp's platforms include traceability software, increased assembly reliability, accuracy, labour savings, assembly yield improvements and even floor space savings.  Cencorp's odd-form range meets the demands of the toughest quality requirements and works in harmony with lean manufacturing and automation solution principles."
To find out more about Cencorp odd-form solutions, or methods to improve automation within your facility contact Altus, https://www.altusgroup.co.uk.