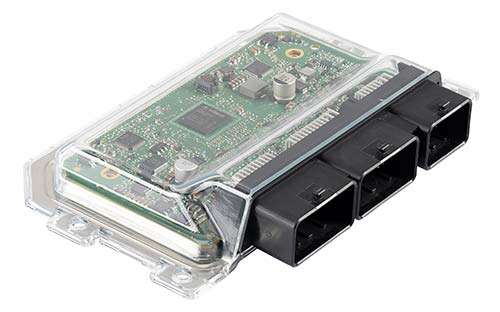 Vitesco Technologies, a leading international manufacturer of modern drive technologies and electrification solutions, and Infineon Technologies AG (FSE: IFX / OTCQX: IFNNY), worldwide leading vendor of automotive semiconductors, are strengthening their long-time partnership. Vitesco Technologies will use the AURIX™ TC4x microcontroller family from Infineon in its next generation of master and zone controllers for electric-electronic vehicle architectures (E/E architectures) as well as in its new electrification system solutions. The multi-year agreement takes effect starting in 2027. The order volume is planned to reach more than one billion euros. The companies intend to work together to further improve the efficiency and system costs of future electrified vehicles while taking functional safety and cybersecurity in compliance with ISO 26262 and ISO/SAE 21434 into account.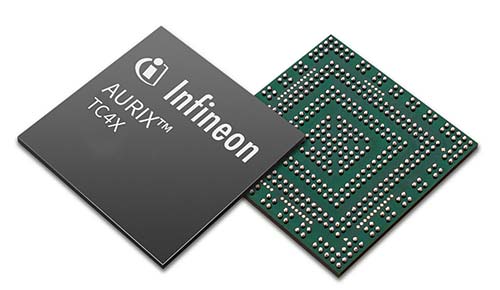 The intensified partnership guarantees Vitesco Technologies a long-term supply of important components for the transformation of the automotive industry to electromobility. At the same time the company will benefit from the broad high-performance product portfolio of the microcontroller family AURIX, from Infineon's system expertise and from the company's investments in manufacturing capacities for increased supply reliability.
"Microcontrollers are core components in our electronic systems. Our partnership with Infineon gives us the tremendous advantage of being able to define at an early stage the properties and capabilities that the future automotive microcontrollers will have. This allows us to help proactively shape the path leading to the software-defined vehicle of tomorrow," said Thomas Stierle, member of the Executive Board of Vitesco Technologies and head of the Electrification Solutions division of Vitesco Technologies.
"The system know-how and expertise of leading innovation drivers like Vitesco Technologies are helping establish our microcontroller family AURIX TC4x as an important component in the development of the next generation of E/E architectures," said Peter Schiefer, President of Infineon's Automotive Division. "We are proud to further intensify our collaboration with Vitesco Technologies and to work together on the future of mobility."
Microcontrollers are key components in the automotive industry, controlling and monitoring a wide variety of systems in the automobile such as electric powertrain, E/E architecture, ADAS, radar and chassis. The AURIX TC4x microcontrollers from Infineon combine power and performance enhancements with the latest trends in the fields of virtualization, AI-based modeling, functional safety, cybersecurity and network functions and pave the way for new E/E architectures as well as the next generation of software-defined vehicles.
About Vitesco Technologies
Vitesco Technologies is a leading international developer and manufacturer of cutting-edge drive systems for sustainable mobility. With intelligent system solutions and components for electric, hybrid, and internal combustion drive systems, Vitesco Technologies is making mobility clean, efficient, and affordable. The product portfolio includes electric drives, electronic controls, sensors and actuators, and exhaust gas treatment solutions. In 2022, Vitesco Technologies generated sales of around €9.07 billion and employs a workforce of around 38,000 employees at 50 locations. Vitesco Technologies is headquartered in Regensburg, Germany.