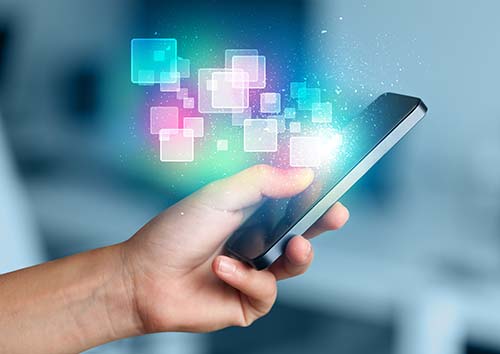 The Chomerics Division of Parker Hannifin Corporation, the global leader in motion and control technologies, is unveiling a new thermal interface gel that is ideal for all manufacturers faced with meeting the challenges of high-throughput production. Providing flow rates of up to 100 g/min, the new THERM-A-GAP™ GEL 60HF ('High Flow') thermal gel is perfect for companies manufacturing consumer electronics, telecommunications equipment, energy storage devices, power supplies and semiconductors, automotive control units and sensors, and computing components such as CPUs and GPUs.
Parker has optimised this fully cured gel for automated dispensing at various packaging sizes, while retaining properties for easy rework and field repair situations. The paste-like consistency of THERM-A-GAP™ GEL 60HF also enables very tightly controlled dispensing and accurate material placement during assembly. Notably, the product requires low compressive force to deflect under assembly pressure, minimising stress on components, soldered joints and PCB leads.
Despite its high flow rate attributes (far in excess of other products in this materials family), THERM-A-GAP™ GEL 60HF offers no compromise in performance with superior, long-term thermal stability and reliability assured for all users. A thermal conductivity of 6.2 W/m-K facilitates optimal heat transfer from electronic components to cooling features.
For convenience, users can store and transport this single-component gel at room temperature, while an additional benefit includes no post-cure requirements, further assisting manufacturers with high-throughput production demands.
"For example, mobile phone manufacturers with short takt times can achieve flow rates of up to 100g/min alongside good wetting-out properties that adhere well to the substrate in support of fast dwell times," explains Ben Nudelman, global market manager, Chomerics Division.
"Throughput of several hundred pieces per hour is possible with THERM-A-GAP™ GEL 60HF, depending on the specific application. Furthermore, with low deflection force, there is no chance of the product causing PCB distortion."
As a final point of note, Parker can optimise the THERM-A-GAP™ GEL 60HF package to suit any existing dispensing equipment.
Learn more about the new GEL 60HF product at http://www.parker.com/chomerics.
Chomerics
PARKER HANNIFIN CORPORATION