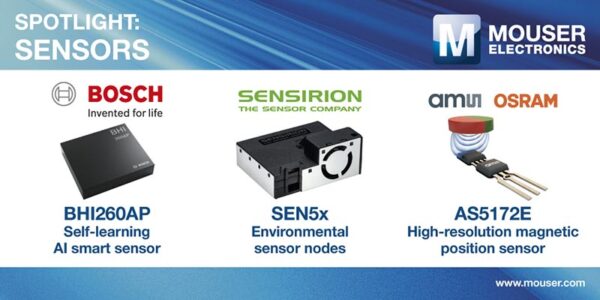 Mouser Electronics, Inc., the industry's leading New Product Introduction (NPI) distributor, continues to grow its portfolio of sensor solutions to meet the growing demand in an increasingly diverse range of applications. The global authorised distributor stocks the most recent environmental sensors from leading manufacturers like Sensirion, in addition to automotive-qualified sensors from ams OSRAM and a new self-learning AI smart sensor from Bosch for use in wearables and hearables.
The following are a selection of the many sensors currently available from Mouser:
For the latest in-depth articles, videos and more about sensor technology, visit https://resources.mouser.com/sensor.