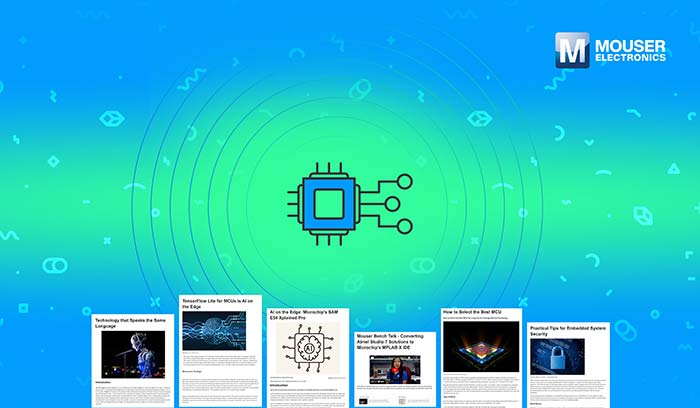 Mouser Electronics, Inc., the authorised global distributor with the newest electronic components and industrial automation products, is helping design engineers sharpen their embedded systems knowledge through a trusted online resource centre. Mouser's extensive Embedded Processing hub is continuously updated with information for embedded applications through articles on topics like Embedded System Security or how microcontrollers and microprocessors can be used to create Effortless Embedded Solutions. Through the curated collection of content, Mouser's technical team is enabling a deeper understanding by providing best practices, case studies and real-world examples of applications and technologies in the growing world of embedded systems.
To visit the resource hub, go to https://resources.mouser.com/embedded-processing. The hub showcases embedded solutions like Single Board Computers (SBC) – with the centralised functions in one printed circuit board, the applications are endless. Plus, it offers eBooks, videos, blogs and articles, making it easy to discover developing trends and industry news on the topic. Additionally, engineers can find the latest products – all in one place. Mouser is stocking the industry's widest selection of semiconductors and electronic components, including the following solutions for embedded systems applications, just to name a few:
For the latest on solutions for embedded systems, visit https://resources.mouser.com/embedded-processing. For more Mouser news, visit https://eu.mouser.com/newsroom/.