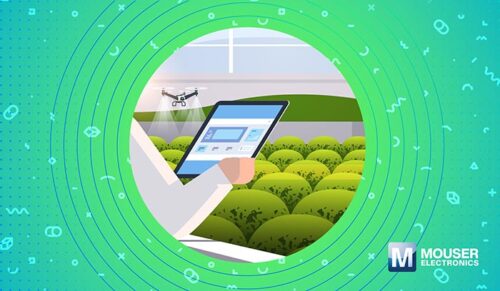 Mouser Electronics, Inc., the New Product Introduction (NPI) leader™, equips engineers and agricultural professionals with an easy-to-navigate resource library focused on the latest advancements and technologies in the field of agriculture. From robotic solutions to embedded systems, Mouser's comprehensive Smart Agriculture hub gives users access to a world of innovative products and solutions to further drive farming industries into the future. Mouser provides an expansive lineup of articles, blogs, products, eBooks and more, exploring topics such as vertical farming within smart cities, data fusion and building a smart greenhouse.
Mouser stocks the industry's widest selection of semiconductors and electronic components, including the following solutions for smart agriculture applications:
To learn more about the latest solutions for smart agriculture, visit https://resources.mouser.com/agriculture/.