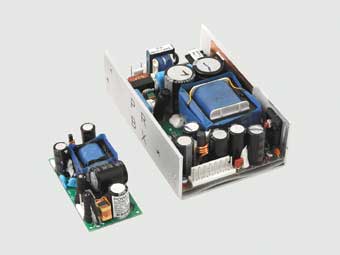 Powerbox, one of Europe's largest power supply companies, and for more than four decades a leading force in optimizing power solutions for demanding applications, introduces new products in the medical Medline family. The OFM30 30W extra low leakage power supplies are best in class EMC for medical systems in CF class, and its leading OFM225 225W series suitable for BF class expands with additional voltages.
Designed to meet and exceed new safety standards for medical systems and equipment; and based upon an innovative building practice, reducing leakage current below 10µA and EMC, the new Powerbox OFM30 series delivers 30W in continuous operation (peak up to 45W) features Class II double isolation and is UL/IEC60601-1 medically approved.
It is like the Holy Grail, trying to achieve low leakage current with low EMC, based on a very innovative design. The OFM30 combines both of them, reaching a leakage current below 10µA and an EMC Class B average margin of 6dB.
Combining low power loss switching topology and selected components, the OFM30 series has an efficiency up to 88% whilst, fulfilling the Green Mode requirements of IEC60950-1, CEC Level V, EISA and ErP, at zero load. The OFM30 power consumption is below 0.3W thus assuring the family of its green credentials.
The OFM30 output power is rated at 30W continuously, at 50°C and free convection cooling; though it can respond to peak demands for extra power (e.g. pump systems), allowing up to 45W during 10 seconds, with repetition every 100 seconds. In case of over temperature, the OFM30 integrates a unique protection system operating with linearity, reducing the output power down to 50%, securing the payload to proceed to all appropriated processes to avoid treatment disruption.
The OFM30 series includes three models: OFM305025 delivering 12V/2.5A (peak 3.75A), the OFM305026 delivering 15V/2.0A (3A peak) and the OFM305028 delivering 24V/1.25A (peak 1.875A).
Powerbox
www.prbx.com