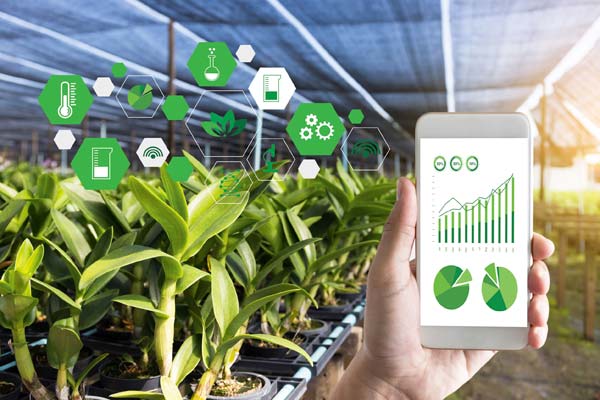 A kit usually simplifies a proof of concept, as the time-consuming assembly of individual components is no longer necessary. Three Agriculture LoRaWAN Kits based on the compact UG85 LoRaWAN Gateway now extend the portfolio of ICP Germany. They differ primarily in the power supply of the sensor node. There is a version available where the sensor node is supplied by battery, a version where the sensor node can be supplied by battery as well as DC voltage and a version which is delivered with a suitable solar panel for the sensor node. Common to all three kits is the sensor equipment and the gateway. The kits contain the intelligent and compact UG85, an indoor LoRaWAN gateway equipped with a 64-bit ARM Cortex A-53 with 800 MHz, 512MB DDR3 RAM and 8Gb eMMC Flash memory. Eight LoRa channels based on the Semtech SX1301 chipset are inherent to the UG85, which can be delivered in the frequency band for the respective target country.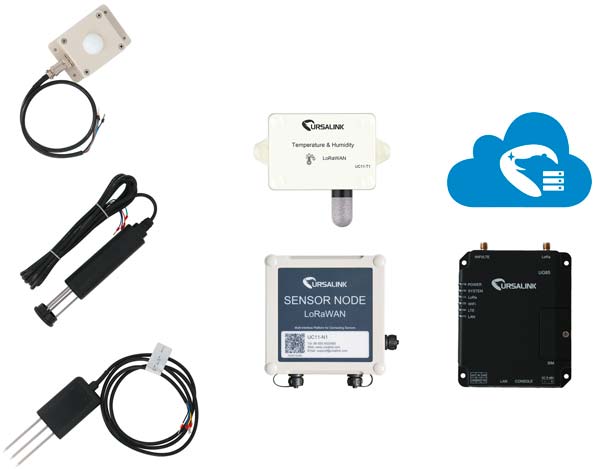 Also included is an IP65-rated UC11-T1 LoRaWAN temperature and humidity sensor that operates with an accuracy of ± 0.3 °C in a temperature range of 0 °C to 70 °C, or ± 0.6 °C in the range of -40 °C and 0 °C. The above-mentioned IP67-rated UC11-N1 LoRaWAN sensor node, which is designed to accommodate sensors that cannot themselves communicate directly via LoRa Among other things, it provides GPIOs, one RS-485, two voltage outputs with 3.3 Volt and two configurable 5, 9 and 12 Volt outputs as well as two analog inputs with 4-20 mA or 0-10 V. The kit also includes an NPK soil sensor for measuring nitrogen, phosphorus and potassium with a range of 0 to 2000 mg/kg and an accuracy of ±2%. The kit also includes a light sensor for measuring wavelengths from 400 to 750 nm with a range of 0 to 100,000 lux, or optionally 0 to 200,000 lux and an accuracy of ±2%. Last but not least, the kit includes a floor sensor for measuring temperatures in a range from -20 °C to 80 °C and humidity in a range from 0 to 100%. The LoRaWAN Kit is completed by the Cloud Service, in which the sensor data can be collected, evaluated and visualised. Cloud access is available to all new users free of charge for one year. Together with the app, which is available in the Google or Apple Store, the collected data can also be easily visualised on mobile devices.
To be seen live at the Embedded World in Nuremberg in Hall 1 Stand 201.
Specifications
Indoor LoRaWAN Gateway
LoRaWAN temperature and humidity sensor
LoRaWAN sensor node
Light sensor
Soil temperature and moisture sensor
Floor NPK Sensor
One year free Cloud Service
Applications
IoT Applikationen
SMART Agriculture
Sensor to Cloud
SMART City
SMART Infrastructure