Green Hills MULTI Integrated Development Environment, Compilers and Probe Now Available for Microchip's PIC32MZ MCU Family.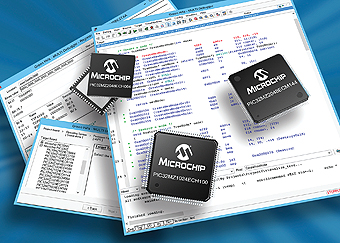 Green Hills Software, the largest independent software supplier for the Internet of Things, has announced the availability of its software development product suite with added support for the latest 32-bit microcontroller family from Microchip Technology Inc., a leading provider of microcontroller, mixed-signal, analogue and Flash-IP solutions. The Green Hills offering includes the MULTI® integrated development environment, Green Hills compilers, and Green Hills Probe, which are now available for Microchip's PIC®32MZ family of microcontrollers (MCUs). Microchip's PIC32MZ product line is based on the MIPS® microAptiv™ core, runs at 200 MHz/330 DMIPS, achieves a score of 654 CoreMarks™, has high integration and memory density, and provides up to 35% code compression.
Expanded Range of Microchip MCUs
The Green Hills Software development environment is an integrated set of tools that is now optimised to Microchip's latest 32-bit MCUs, leveraging CPU-specific features for high performance and minimal code size. For applications requiring embedded connectivity, the family includes Hi-Speed USB, Ethernet and CAN, along with a broad set of wired and wireless protocol stacks. Many embedded applications are adding better graphics displays, and the PIC32MZ can support up to a WQVGA display without any external graphics chips. Streaming/digital audio applications can take advantage of this family's 159 DSP instructions, large memory, peripherals such as I2S, and available software.
New support from Green Hills
Green Hills now supports Microchip's PIC32MZ MCUs with its industry-leading development tools, including the complete Green Hills tools environment, consisting of compilers, debugger, IDE and probes.
Green Hills Software
www.ghs.com